Raise the Roofs?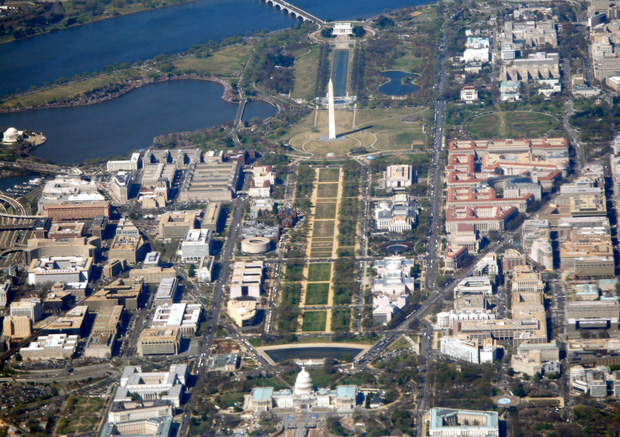 For more than a century, building heights in Washington, D.C. have been subject to the Height of Buildings Act of 1910, which limits them to 130 feet, or about 12 stories.
As reported in The Washington Post, D.C. Mayor Vincent Gray has spoken with Rep. Darrell Issa and Del. Eleanor Holmes Norton recently about relaxing the federal requirement and proposing to raise that limit.
Norton had this to say to The Georgetown Dish:
"Washington's distinctive look depends upon maintaining the Height Act. There is such a common understanding of its importance to our identity as a city that no proposals to change the heights of buildings have been presented.
However, Chairman Darrell Issa has raised with the Mayor and me the question of adjustments to the act outside of the monumental core of the city. This idea has profound home rule implications as well. The Mayor, city council, city planners, economic experts, and residents will want to take a careful look at this question and its complicated implications."
Easing the restrictions would allow commercial real estate developers to accommodate the city's growing needs.
On the other side of the debate, preservationists have long cherished unobstructed views of national landmarks.
Let us know what you think.