Raise The Roof at Cafe Milano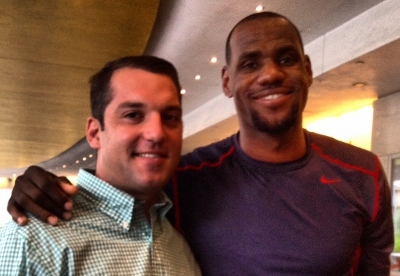 Executives and three stars for the 2012 USA men's Olympic basketball team were at Cafe Milano Sunday night, including Jerry Colangelo, the squad's managing director, head coach Mike Krzyzewski, and players Kobe Bryant, Deron Williams, and Russell Westbrook.
Bryant of the Los Angeles Lakers, Williams of the Brooklyn Nets and Westbrook of the Oklahoma City Thunder all arrived separately and dined individually with friends and family at tables throughout the restaurant.
Bryant, saying he was on a diet, ordered a half pasta dish, fresh halibut with no butter but a light cream sauce. He drank water and ate no bread.
Bryant, an aficionado of Cafe Milano, often dines there when he comes to town. On this occasion, he signed autographs and had his picture taken with other patrons.
Two players (unidentified) with the women's Olympic hoops team also dined at Cafe Milano the same night.
Elsewhere, another London-bound Olympic player LeBron James of the Miami Heat was seen at the Ritz-Carlton Hotel.
The players and executive staff are in town for Team USA's pre-Olympics practices and other activities.