Raise the Bar and Vote Peter Shapiro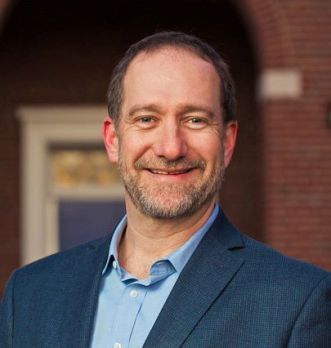 On Tuesday, raise the bar for D.C. Council candidates by voting for Peter Shapiro, the best qualified candidate for at-large councilmember. No other candidate combines clear, specific policy positions with a track record of legislative leadership. Those are simple, uncontestable facts.
After two years on the Town Council in Brentwood, Maryland, Shapiro was elected to the Prince George's County Council from 1998 to 2004 and served as council chair for two years. Unlike in D.C., the Council Chair position in Prince George's County is elected within the Council, attesting to Shapiro's ability to work collegially with a diverse Council to get things done. That's a skill that has been sorely missing on the current DC Council.
Shapiro's platform includes specific proposals to address unemployment, affordable housing and homelessness and economic development that have worked elsewhere, but require the legislative leadership that Shapiro has demonstrated.
Those are the reasons why Shapiro's enthusiastic supporters are so committed to his candidacy. The reality is that other candidates – Councilmember Vincent Orange and Sekou Biddle – lack either clear, specific policy positions or a track record of legislative leadership.
Councilmember Orange has served two full terms and a partial term on the D.C. Council, and has no significant legislative achievements to show. He routinely introduces legislation, such as a recent Jobs Czar bill, on his own with no consultation with his colleagues. His proposals go nowhere as a result, and he is viewed as a grand-stander by his colleagues.
Sekou Biddle would be an attractive candidate if he would tell voters specifically what he would do if elected. The lack of specific policy positions from Biddle has frustrated me and others who have met with him with an open mind to his candidacy, and raised concerns about how he would legislate if elected. I sincerely hope that, should Biddle lose, he writes and advocates for educational policy issues and develops specific proposals in advance of a future Council run.
Biddle's lack of detailed legislative proposals is concerning given his erratic handling of important legislation during his brief tenure on the Council. Then Interim Councilmember Biddle voted against a tax increase that was supported by most DC residents and ultimately passed the Council, and that Biddle had previously supported. He explained his vote to me and others by saying that he believed equivalent cuts could be made in certain agencies, but that he didn't have the time to research and propose those cuts in lieu of the tax increase.
It is probably due to Peter Shapiro's deep legislative experience that he has specific policy proposals. For some unknown reason, many have dismissed Shapiro's legislative leadership in Prince George's County – often known as Ward 9 – as evidence of a lack of knowledge of DC issues. Shapiro speaks about many issues – such that the workforce intermediary – with more knowledge than half the current Councilmembers. And he also brings extensive experience, such as chair of the National Capital Region Transportation Planning Board, to the many metropolitan-wide issues that several current Councilmembers have not mastered.
When Shapiro and his supporters are asked why we should vote for him, they point to his policy proposals.
When Orange and his supporters are asked why we should vote for him, they point to legislative proposals that went nowhere and they falsely take credit for anything that happened in Ward 5 during his two terms.
When Biddle and his supporters are asked why we should vote for him, they say that Biddle was in the race before Shapiro, and that progressives need to take turns. That's simply not good enough.
Progressives aren't losing elections in D.C. because we aren't good at convincing good candidates to sit down and wait their turn for office. Progressives are losing elections in DC because we aren't good at building campaign organizations and enthusiastic, active constituencies.
When the latter happens, then progressives will break out of the pack of contenders and win elections. That's Shapiro's plan, and he has earned my vote as a result.
By Ken Archer