Rain can't dowse Georgetown's Fashion's Night Out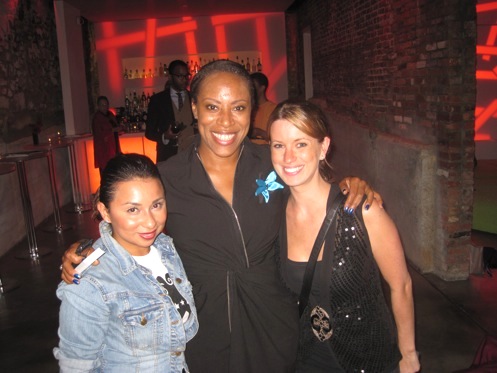 Alleys turned to rivers and gutters gushed with gallons of rain, but no amount of water seemed to dowse the spirit of Fashion's Night Out in Georgetown Thursday.
Some merchants were disappointed in the low turnout compared to last year. "It was so packed last year," a fashionably-clad woman's retail manager said. "It's so sad."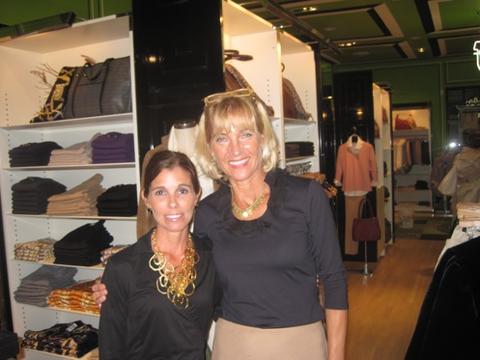 But under the tent covering the river between Georgetown Park mall and Dean & Deluca, DJ's lifted the mood with catchy house music. The champagne, along with the rain, flowed.
"You have to try harder in this kind of weather," said one young woman with several tatoos. "It brings out a hardy crowd."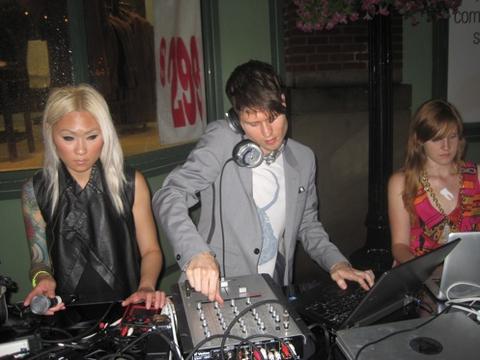 Leaders of the Georgetown BID joined a spirited gathering at L2, the Fashion's Night Out pre-party. Though a little soggy, party-goers lined up outside.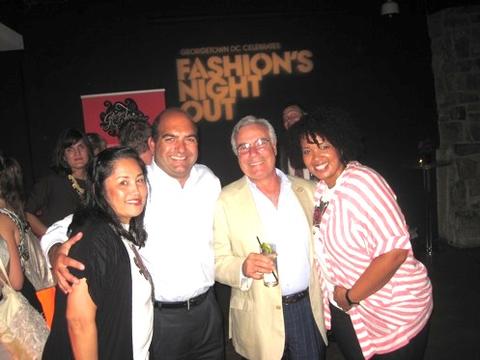 Fashion's Night Out was created in New York in 2009 to boost the fashion industry in a difficult economy. Georgetown's FNO was co-hosted by the Georgetown BID with volunteer host committee Mary Amons, Labels for Love, Kate Michael, KStreetKate.net, Annie Lou Bayly, DailyCandy DC, Katherine Boyle, Fashion Washington, Kelly Collis, CityShopGirl & 94.7 Fresh FM, Marie Coleman, District Couture & DC Style Examiner, Rachel Cothran, projectbeltway.com, Jeff Dufour, UrbanDaddy, Lynda Erkiletian, T.H.E. Artist Agency, Angie Goff, DC News Personality & http://ohmygoff.tv/, Walter Grio, Shoot for Change, Philippa Hughes, The Pink Line Project, Samy K, Hot 99.5, Svetlana Legetic, Brightest Young Things, Sarah Schaffer, Capitol File Magazine, Janice Wallace, The Capitol Fashionista, Andre Wells, Events by Andre Wells, and Paul Wharton, Paul Wharton Style.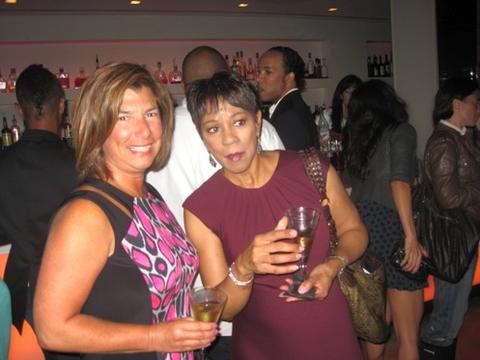 Over 100 Georgetown establishments participated.