Quake rattles Georgetown streets and psyches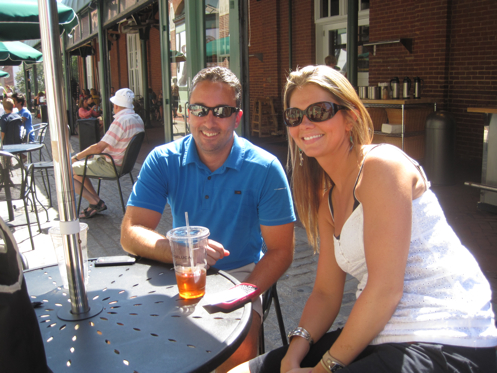 Georgetowners streamed out of Safeway and crowded shops Tuesday after a 5.8 Richter scale earthquake rocked the cobblestones, houses and brick-lined sidewalks.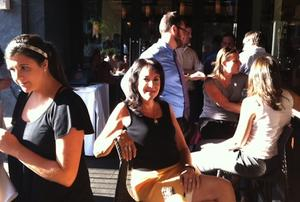 "It seemed like it went on forever," said Watergate resident Liz Sara, who at the time was on the 11th floor of an office building in Chinatown when the quake hit. "No one knew what it was." In the back of their minds, many feared the worst.
"With 9-11 coming up and all the warnings, what was in my mind was it could be a terrorist attack," she said. Sara flagged the first taxi and raced back to the Watergate, where residents waited outside the building for over an hour.
"I had just put a can back on the shelf, and I turned around, and it was on the ground," said Gabby Dajer, who was at the Social Safeway. "Then, everything on the shelves started to shake." Items fell of the store shelves, she said, and shoppers and employees alike ran for the door.
Dajer, a yoga teacher, was scheduled to help teach a class at Down Dog Yoga's Bethesda studio, but gave up after seeing the traffic mayhem in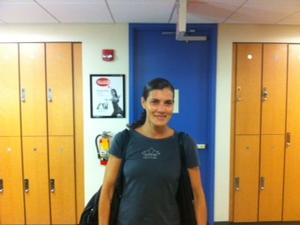 Georgetown and Dupont Circle. "There is no way I'll make it there in two hours," she said. For Dajer, getting home to Fairfax would also be a nightmare. Getting to Dulles Airport from downtown took one trade association executive three hours.
"All the people started coming out of the shops," said Rob Szeles, MD, a hospitalist who was visiting Georgetown with his friend Amy Snead, who is starting graduate school at the George Washington University School of Nursing. "At first I thought it was the Metro under the street," said Szeles. "Then I realized, 'Wait, the Metro doesn't come into Georgetown.'" Snead said she got unexpectedly dizzy in The North Face just before the ground started to shake.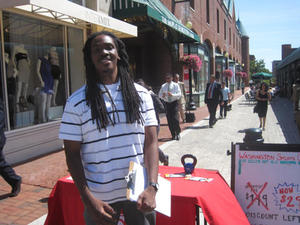 "I'm standing right here, where I can see a clear evacuation route," said Osman Kamara, a membership consultant at Washington Sports Clubs. He was standing outside The Shops at Georgetown Park at the time of the earthquake, but didn't feel it. "Some people just kept working out, even though the machines were shaking."
Linda Greenan, associate vice president for external relations at Georgetown University was in a meeting at the Convention Center when she asked, "Why is the floor moving?" Then the room started moving sideways and someone said, it's an earthquake. She said, "Really? Earthquakes don't happen here. It was all very surreal."
Others were more amused.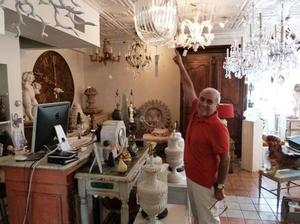 "We loved it! Jean-Pierre Sarfati of Jean-Pierre Antiques told The Georgetown Dish. "We became friendly with everybody in the neighborhood." He continued, "At Hugh Jacobsen's they thought their new air conditioner had fallen on the floor."
"Chandeliers were shaking here but nothing broke. Funny thing was, right after the quake, a lady came in to buy one."
Judith Hunter of Haute of Middleburg, in the adjoining shop added, "We got calls from around the world, including France, the moment it happened."
La vie en rose.