Putting on the dog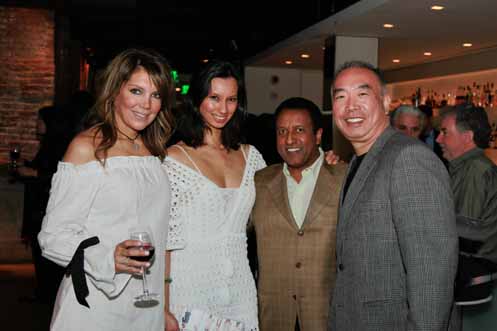 Hot on the heels of NY Fashion Week, ready to wear couture comes to DC in the form of local designers who not only are located within driving distance of The District, but support a cause.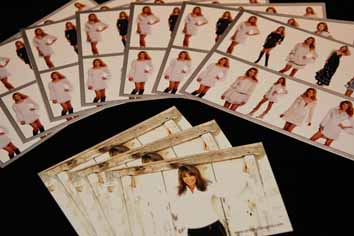 On Wednesday evening, Fashionistas and Fashionistos gathered at L2 Lounge in Cady's Alley to support Fashion for Paws. The Lounge became an ersatz showroom for Union of Angels, by local by designer Cindy Bapst. Bapst is an international clothing designer, entrepreneur and celebrity stylist who developed Union of Angels from the start-up phase to a professionally managed organization. OK…although completely impressive, forget that part, if just for a moment. What over 100 guests experienced at L2 were fashions that are everything from ephemeral to tailored; crochet to silk—and all below $200. What makes it even better is that they donated their time, models and a percentage of the proceeds of their fashions sold last night to Fashion for Paws.
Guests sipped specially designed libations like "Hair of the Dog" along with L2's signature cocktails and snacks (hint: try the warm potato chips) while the mixes of Deejay Neekola and Union of Angels fashion slide shows filled the room creating a lively combo of music and fashion and flavor.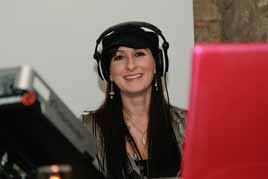 Among those in attendance were Shahab Farivar of Peacock Café, Capital City Ball founders Dr. John Dunford and Tanya Sabel, Stef Woods of Citygirlblogs, Digital Media Maven Lauri Tamney, WTOP's 'Man About Town, Bob Madigan.
Is DC becoming a hotbed of fashion? Perhaps there is now some hope of that. But what is even more important, is DC is as it always has been, a hotbed of giving. Considering everything we have to put up with on Capitol Hill, maybe this is a better way to go in terms of reputation.
For more information on Fashion For Paws, visit www.fashionforpaws.org. To take a look at the collections of Union of Angels, see www.unionofangels.com.