Puro Café Hosts The Georgetown Dish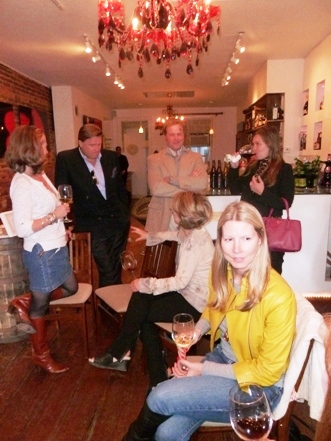 What better place to hold the first annual Writer's Block Party of The Georgetown Dish than everyone's favorite Georgetown bistro, Puro Café. First order of business was the return of the Armani jacket. Ever since the group convened at Puro for a Twitter workshop, "Off the Tracks" Constance Chatfield-Taylor had been holding onto what she knew must be the beloved garment of someone from The Dish, but who?? Minutes after her arrival Tuesday, a very grateful "Runaway Spoon" (Janet Staihar) embraced her long lost friend ... and Constance too.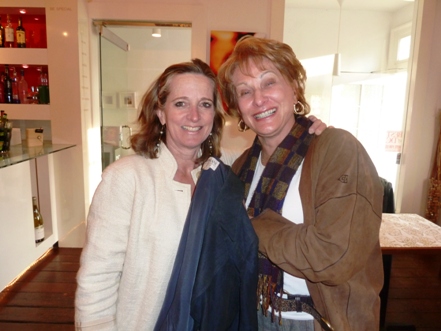 Journalists and neighbors caught up over a selection of mini paninis, a Puro house specialty (ham and cheese, chicken, roasted vegetables and prosciutto, fig and parmesan) and Pinot. A bit too nippy for the outdoor patio, but owner Rashid Hassouni assured guests that the "freshly redone tented gazebo is the perfect spot for the next Dish gathering, and for upcoming graduation parties."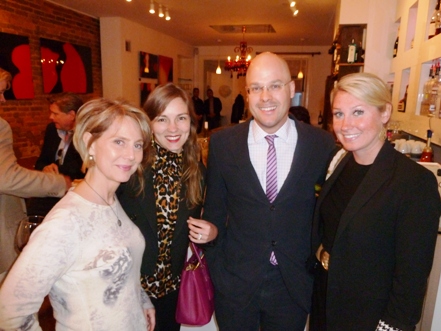 A chance to connect the faces with the columns, and chat about The Village. "Nesting Eggs" Sean Randall came with Lyndsey Granville of Washington Fine Properties. There was Leslie, "I Know It When I See It" Maysak, Alchimie Forever's Ada Polla ("King Cake"), interior decorator Tricia Huntley ("The Luxe Life"), nutritionist Katherine Tallmadge ("Living Lite") and activist "Community Palette" Peter Rosenstein.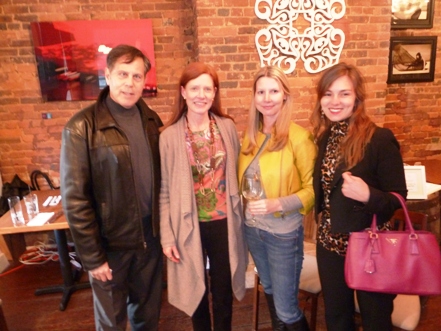 Coco arrived with her new BFF Sara Mokhtari of (next door) Tari DC. If anyone recognizes the breed, please tell us and Sara.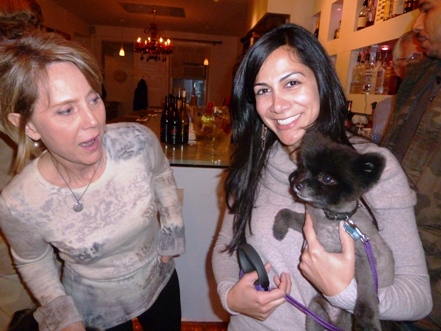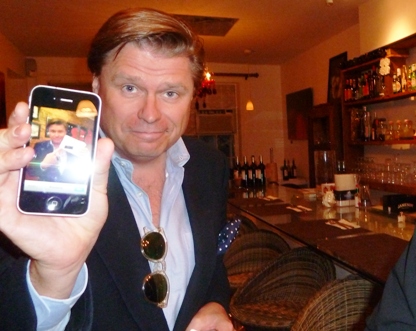 "The Ruined Capitol" architect Simon Jacobsen along with friend Brian Quintenz raved about Uber and introduced us to "Vanished," his upcoming map app which will point out demolished D.C. buildings wherever you are.