From the Publisher: Welcome, Judith!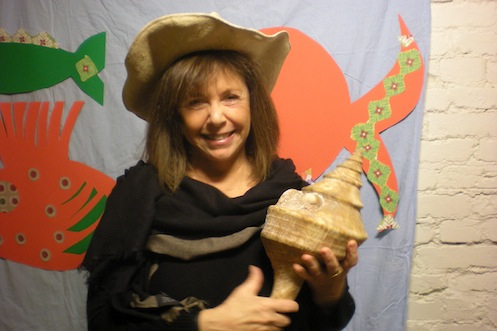 I have the great pleasure of announcing that Judith Beermann, associate publisher of The Georgetown Dish, will take on new executive responsibilities as Vice President of Business Development, beginning today. In this expanded, full-time role, Judith will oversee all advertising, events and promotions for The Dish. She will serve on the senior management team, taking a lead role in overall operations. A native Washingtonian, Judith was previously an account representative at Capitol File, the luxury lifestyle publication. Prior to that, Judith was associate publisher of The West End Guide, the independent news magazine, for which she wrote a column about Georgetown and supervised advertising design. An accomplished photographer with a background in graphic design, Judith founded AVATAR ARTS, an on-line multi-media arts gallery. Judith resides in Georgetown, having graduated from George Washington University with degrees in fine art and psychology.
She was one of the original developers of and contributors to The Georgetown Dish.
Judith's new leadership role marks a big step forward for the Dish. Since our launch in December, 2009, The Dish has steadily increased its readership, which now averages 35,000 visitors per month. Playing an important role in covering local news and politics, The Georgetown Dish has become the #1 source of online news and social media in the most influential neighborhood in America. In her new role, Judith will strengthen partnerships with our current sponsors, build new alliances, and lead our efforts to raise the profile of Georgetown's vibrant business and arts communities. In thanks for your continued support and encouragement as we begin a new stage of this adventure, please join me in welcoming Judith Beermann to her new role and wishing extra piles of blessings on her plate.