Public Safety, Construction Projects and Upcoming Events Top ANC Agenda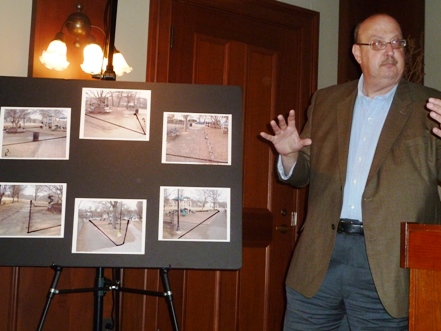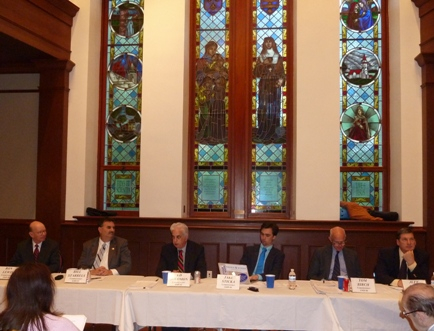 Safety was the first order of business Monday at the monthly public meeting of the Advisory Neighborhood Commission (ANC) 2E held at Georgetown Visitation School.
Ed Solomon mentioned two armed robberies that took place on Sunday: one at Five Guys and the other near Serendipity 3. On behalf of Metropolitan Police Department (MPD), who assured him that both cases were under investigation, he reminded everyone, "There's been an uptick on crimes of opportunity. With 'special guests' trying doors and windows," keeping doors locked was paramount. Commending the security staff at Washington Harbour, Bill Starrels reported the recent apprehension of "a suspicious person in the garage" after guards held him until the MPD arrived and made an arrest.
Jake Sticka, Bill Starrels and Ron Lewis mentioned the annual Pothole Palooza, an effective way for the public to report on potholes by calling 311 or using the new DC 311 smartphone downloadable app.
Jeff Jones reported on progress of O and P Street construction with "August 24th as the substantial completion date." Planting trees and signage would occur shortly thereafter. Rails "need to go in properly to last another 150 years."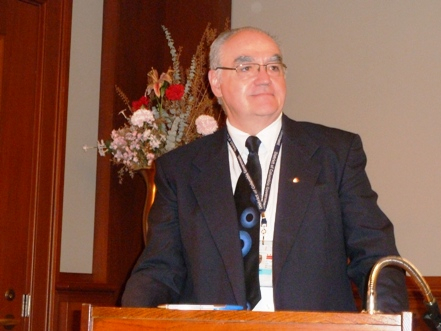 A report by DDOT's Paul Hoffman on the progress of upper Wisconsin Avenue street construction project (including new lighting, sidewalks and reducing lanes from six to five) drew comments from several commissioners.
Ron Lewis reminded Hoffman of an ANC request made in December to conduct baseline testing of the impact of changing traffic patterns, specifically "at 37th Street and Whitehaven" This was not done. Hoffman agreed to review existing data and conduct further analysis before permanently changing traffic patterns.
New business included moving up the Taste of Georgetown to June 2nd, announcing the route for Bike DC on Sunday May 13th, Nations Triatholon September 9th, and the Best Buddies Challenge bike ride, October 20th.
Following these requests (all proved) Tom Burch pointed out "there are beautiful neighborhoods throughout the city. The New York Marathon goes through every borough." He suggested the city might want to encourage traffic through other neighborhoods as well as Georgeotwn.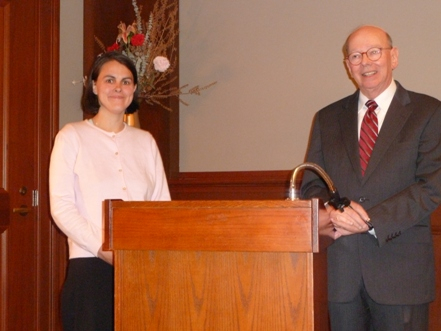 A new pre-school co-op at Volta Park for 18 to 29 month-old toddlers was announced by Caroline Pessey, who mentioned that parents can apply June 24th.
"Build it and they will come," said David Abrams about the reconfiguration of railroad timbers planned for work around the flagpole at Rose Park to improve safetyfor and "enclose the hexagonal bench." He thanked Casey Trees and the Cherry Blossom Festival for the recent planting of nine cherry trees. No public funds are being used for the project.
Agenda items for Old Georgetown Board meeting this Thursday were introduced by Tom Burch. These included applications for new liquor licenses, one by the new luxury Castelton Hotel on 31st Street, still under construction.
To smiles and laughter, Ron Lewis asked attendees to kindly "treat this room as a wilderness area." Take bottles and paper out when you leave.