Progressive dinner for Hyde-Addison May 14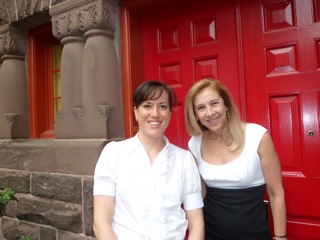 People in Georgetown are talking about the Progressive Dinner. At the Patron's party for the Georgetown House tour last week, a fellow guest insisted I tell an assembled group all about it and how it works. I was handed business cards with requests for an invitation. I felt like a motivational speaker exhorting guests that this event will "change their lives". Last night at the Tudor Place garden party a woman excitedly exclaimed to me "I got my tickets for the Progressive!" as she passed by.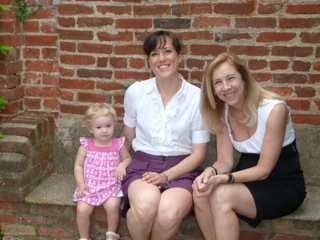 If you'd like to know what everyone is talking about, you should mark your calendar for Saturday May 14th, when Hyde-Addison elementary school and the Friends of Hyde Garden are presenting the second (semi) Annual Progressive Dinner. Here's the lowdown on how this very unique fundraiser works: Participating Georgetown neighbors and Hyde-Addison families will begin this very special evening in groups of approximately 20 guests at 10 different homes for cocktails and hors d'oeuvres. They will then "progress" to one of 15 different homes for dinner and ultimately everyone will gather together at the beautiful home of Nancy Taylor Bubes and Alan Bubes for drinks and desserts generously provided by Potomac Wine & Spirits, Georgetown Cupcake, Dolcezza, Cafe Bonaparte, Thomas Sweet, and baked & wired.
Elizabeth Miller, a Hyde-Addison parent and Georgetown resident organized the event for the first time in 2009, and Georgetown neighbors and businesses as well as Hyde-Addison families and faculty all joined in for one of the most talked about events of that Spring season (despite a late evening deluge). Enough money was raised to finance some lovely landscaping of the school's side garden which faces P Street as well as the tree boxes adjacent to the school on O and P Streets. Now the garden and tree boxes will receive some additional upgrades and maintenance which the Friends of Hyde Garden (founded by Ms. Miller) will be financing with proceeds from this exciting event. This is a relaxing and fun way to meet neighbors and see some of the varied homes of Georgetown. Space is limited due to a fixed number of participating venues and time is running out, so please go to the Hyde website and reserve your tickets now. You don't want to miss this wonderful neighborhood happening for a great cause.
When: Saturday, May 14, 7-11 pm. Tickets are $100 a person and may be purchased online here. If you would like to receive a hard copy via U.S. Mail, click here.