Progress Toward the Georgetown of 2028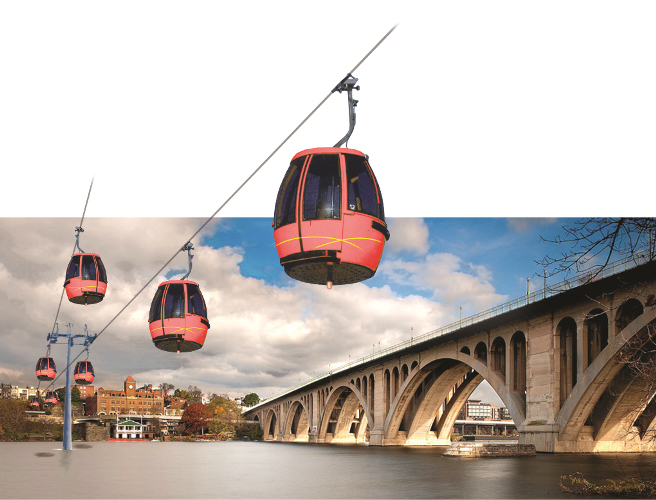 When the Georgetown 2028 Plan formally launched one year ago, it was after countless hours of meetings and conversations with residents and community leaders. In welcoming the capacity-plus filled room Tuesday evening at The House of Sweden, Georgetown Business Improvement District (BID) Board Chair Bruce Baschuk said: "Perhaps the strongest indication of our success as planners has been the amount of discussion the 2028 Plan has stimulated. We started a big conversation about Georgetown, and now we are continuing that conversation tonight."
Heading the list of initiatives are broadening the "visitor experience" and the C&O Canal. The BID is scheduled to open a visitor center at Georgetown Park (in the glassed-in vestibule across the cobblestone breezeway from Dean & Deluca) in the spring.
The BID has also established a Friends Group agreement with the National Park Service to begin projects to restore, preserve, and activate the Georgetown stretch of the C&O Canal. The BID expects to break ground on a recreational-use public dock on the Canal, at 34th Street, by this summer.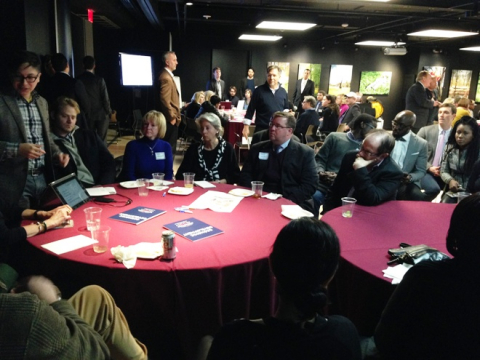 Other plans for the C&O include widening the sidewalk on the towpath (from 2.5 feet in some places to up to 10 feet) to improve pedestrian access, repairing the Canal's deteriorating Lock 3, and bringing back the popular boat tours (mules included!).
The gondola continues to be an exciting and promising transit solution for Georgetown, and the BID's transportation staff is nearly done gathering funding for the feasibility study. In terms of construction, a gondola—being used to tremendous success in London and elsewhere—could take as little as one year to construct.
Georgetown will continue amenity-driven, pedestrian-focused efforts like sidewalk widening. Last fall, the BID widened a stretch of M Street during busy Parent & Family weekend—to enormous success. It will return this spring during the annual Georgetown French Market in Book Hill, set for Friday, April 24 & Saturday, April 25. Of this, BID CEO Joe Sternlieb said: "Creating better public spaces is good for business. Our hypothesis is that Georgetown retail sales are a function of sidewalk width. By replacing a small number of parking spaces with wider sidewalks on the weekends, we give shoppers a more comfortable pedestrian experience and stores are more successful. Everybody wins."