Presidents join Georgetowner for Burger Lunch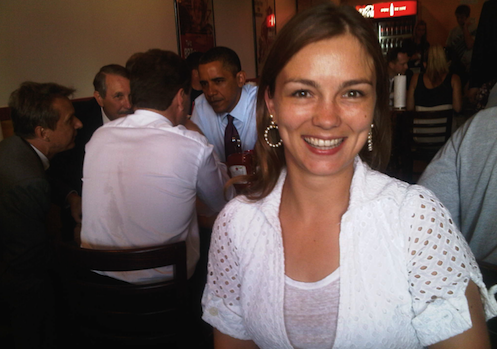 Georgetowner Ada Polla was joined by President Barack Obama and Russian President Dmitry Medvedev for burger lunch as the presidents took a break between bilateral meetings at the White House Thursday.
The presidents came to the restaurant after Polla and a friend had tucked into the juicy delights at Ray's Hell Burger in Arlington, Va., a popular hamburger joint across the river from Georgetown.
As Polla, founder of skin care product line Alchimie Forever, reported on her blog, "Just after finishing a fabulous burger with brie...I shook the hands of President Obama and President
Image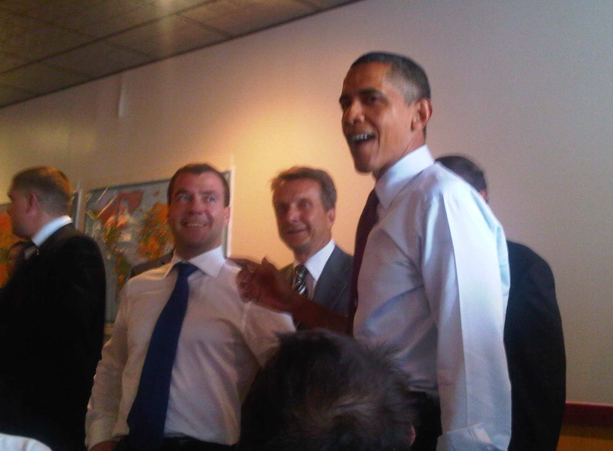 Medvedev."
"About halfway through our burgers," she wrote, "my friend Michael Ortner, Founder and CEO of Capterra and I (and the rest of the restaurant) are told by a very serious looking Secret Service agent that the President is on his way, and that we have to be 'wanded' and our belongings checked. Unless of course we prefer to leave. Yeah right. We aren't done eating!"
The U.S. president reportedly had a cheeseburger with cheddar cheese, onion, lettuce, tomato and pickles. His Russian counterpart had a cheeseburger with cheddar, onion, jalapenos and mushrooms. Obama drank ice tea, Medvedev sipped a Coke, and they split fries.