President's Day, The UBERcade Way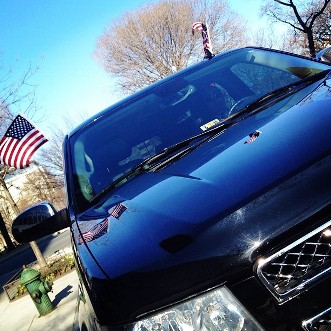 Presidents Day isn't just just for Presidents. A few lucky Uberiders got the UBERcade treatment Monday: three Uber Secret Service agents and two Suburbans flanking a sleek black town car.
See what you missed in UBERcade 2012.
Mention THE DISH when you sign up for Uber, and if you're one of the first 25, you get $15 off your first ride.