Presidential Inaugurals Past at Tudor Place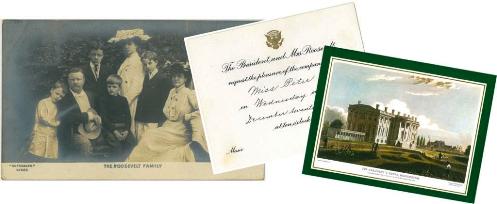 Usually closed in January, but not this year. A new Tour for the Presidential Inaugural will showcase Tudor Place's collections and archives tracing presidencies as far back as Washington's.
View White House invitations, books by presidents, inaugural correspondence, and other ephemera, as well as highlights from the museum's notable Washington Collection.
Hear the echoes of politicians, soldiers and dignitaries as you tour the mansion's heirloom-filled rooms. Entertaining visitors? Bring them to Tudor Place to find inspiration in the perseverance of this quadrennial democratic rite.
Adults: $12 | Children (12 and under): $5
Reserve by calling 202.965.0400 ext. 115 or USE THESE LINKS:
January 18 || January 19 || January 20 || January 22
Tudor Place is located at 1644 31st Street.