President Obama Honors 2011 Recipients of the National Medal of Arts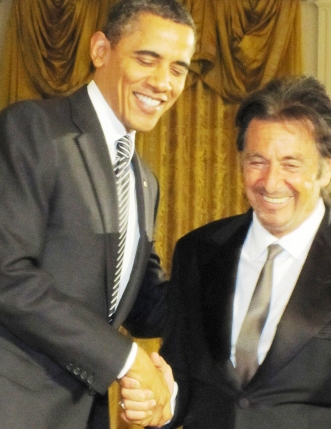 Any event at the White House is exciting but when the President and Michelle Obama are honoring the Arts and Humanities it is even better. There was a small reception prior to the awards presentation and a larger one immediately after. I had the good fortune to have a front row seat and got to meet some of the awardees.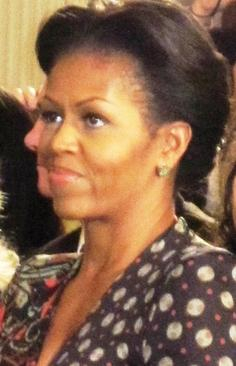 There were eight recipients of the National Medal of Arts including Rita Dove, Poet Laureate of the United States from 1993 to 1995. The statement in the program talked about Ms. Dove's poetry as a blend of politics with beauty, lyricism and critique. Also receiving an Arts Medal was Al Pacino who was recognized for his iconic contributions to American film and theater as an actor and director. Mel Tillis was honored for his contribution to country music and his over 1,000 songs and 60 albums.
The Humanities Medal recipients included Robert Darnton for his commitment to making knowledge accessible to everyone and his vision for a national library of digitized books and Teofilo F. Ruiz for his scholarship in history and exploring the role terror has played in society for centuries. Also receiving an award was National History Day for inspiring more than half a million young Americans each year to write, perform, research and document the human story.
The biggest round of applause for the President came when he said, "As long as I am the President this country will remain committed to the Arts and Humanities and to what they do to lift and inform the human spirit." Now we can only hope that federal budgets will match the rhetoric, but in these difficult economic times unfortunately funding is being cut rather than even remaining stable.
There were some additional familiar faces at the event including Sarah Jessica Parker who was gracious and talking and taking pictures with everyone who approached her. The event took place in the East Room and the reception ran into a few other rooms including the incredible red room.