Preparing winter skin for Spring and Summer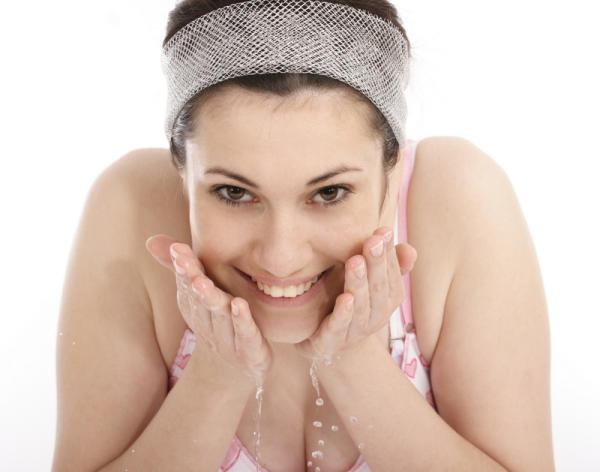 Believe it or not, there are only about six more weeks of Winter, which is the perfect time to start preparing for the skin-baring spring and summer months.
Of course, everyone's skin is different, but a rule of thumb (and one worth reiterating) is to be sure to protect your skin during the day and restore it at night.
A typical DAY skin care regimen includes a topical antioxidant (eg, vitamin C) followed by sunscreen-- regardless of whether or not you are going outside.
A typical NIGHT skin care regime includes one of the following: retinoic acid or growth factors (for anti-aging- these products enhance new collagen production), skin lightener (for those with blotchy skin or dark patches), or salicylic acid or benzoyl peroxide (for those with acne).
Once a suitable skin care regimen has been outlined and tolerated, LAYERING of additional products is the next step. There are some new products on the market that are effective. These include:
Elure cream or lotion for skin lightening which is based on a unique scientific discovery of a naturally-occurring bioactive substance, Melanozyme™, which acts to specifically break-down melanin in a clinically proven, fast and safe manner with excellent tolerability. (Additional info at elureskin.com)
Dermachromatic treatment gel-- a light-activated product for skin smoothing and pore tightening (available through specialized dermatologists)
In general, people are using the late Winter and early Spring months for getting their skin and bodies into condition for the Summer. I cannot stress enough the need to limit exposure to the sun. Because one is less apt to be exposed to the elements in Wintertime, the limited sun exposure and excellent clothing coverage this season provides are perfect for the following procedures:
Fractionated laser skin resurfacing --either less invasive and non-ablative (requiring a series of monthly treatments) or a more invasive, ablative option (eg, recovery time required) performed in a single session.
Non-invasive body treatments:
CoolSculpting for fat reduction
Thermage (radiofrequency) for body and face tightening
Ulthera (ultrasound) for face/body lifting.
Chemical peels for face and body skin rejuvenation, including wrinkles, uneven skin coloration, and dull complexions. The Washington Institute of Dermatologic Laser Surgery has an exclusive peel- the Gloss Peel- which is great for acne and skin blotchiness. Chemical peels have also been found to be a powerful complement to other skin treatments.
Sclerotherapy for leg veins. The process involves the injection of solutions that irritate the blood vessels in order to cause their destruction, thereby eliminating spider and varicose veins from the inside out. Blood flow then shifts to other healthy veins. New foam preparations make it possible for patients with large varicose veins to benefit from this minimally invasive procedure and avoid painful vein-stripping surgery. Scarring and the need for general anesthesia are eliminated.
As always, no two individuals are alike. It is important to seek counsel of a medical professional to determine which procedure is best for your skin type and to have any procedure performed by a credible specialist.