The Power of 'Polite Background Buildings' and their Ability to Survive and Constantly be Transformed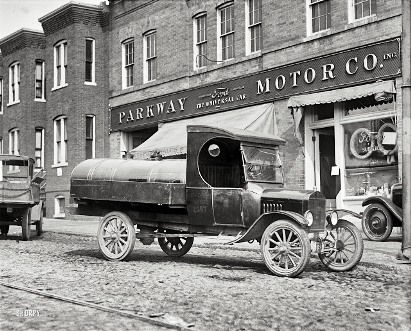 There are two reasons why the fine period examples of American architecture of Georgetown survive today when much was demolished around the city starting in 1930:
1. Georgetown was always considered a side show and after-thought, as it is on the western boundary of the city. It was a gritty port town that had its share of poverty, dangers and new money, much like towns say, Gloucester, Massachusetts.
2. Intellectual and social society interest didn't occur until the Eisenhower and Kennedy Administrations and its 'urban American reality' suddenly became fashionable.
Georgetown is the only blatant pre-existing town to survive the encapsulation of the city's growing metropolis. There were as many as seven others that were incorporated and established at the time that the city was being planned by men with wigs on 'roof tops.'
This row of city buildings is a good example of a 19th century building type that typically was removed (and then often replaced with cartoonish cousins in the 1990's) as the city changed attitudes about itself (often back after a big "Oops").
Although not lavish or self-celebrated in their design, they are polite background buildings, with order, symmetry and street proportional dimensions.
Even though it is tempting to remove and replace them with a glistening glass box filled with well-lit exercise equipment or a coffee joint, it is more important that they, as a building type, stay.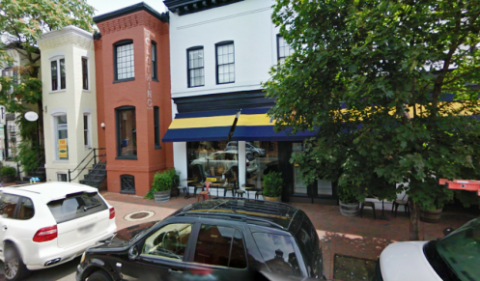 A Sunglass Hut® or a CVS Pharmacy® is not a signifier of our past or our unique American culture and we must exercise restraint with an eye on our architectural history when planning and directing our retail developments. These and hundreds more like them survive because of a vigilant body of citizen/preservationists who sit on the architectural review boards such as the Old Georgetown Board and the Commission of Fine Arts. They should be recognized and thanked properly.