The power of love: Elizabeth Miller
You don't just stumble into a conversation with Elizabeth Miller -- Georgetown leader, mother and hostess.
First, you have to run and catch her. Up since 5:00 am, she has already put the finishing touches on Monday's Valentine's Day fundraiser at Halcyon House for CAG's Concerts in the Parks. She has guided NBC4's Tom Kierein around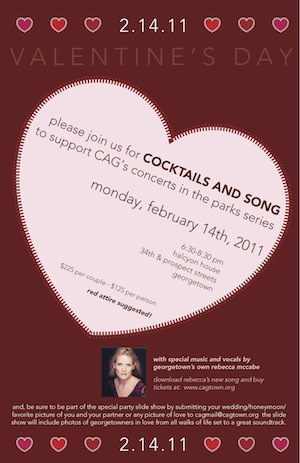 Hyde-Addison, where she arranged for him to speak to 4th and 5th graders. She's gotten two kids off to school and already put another down for a couple of naps. By the time you walk a few blocks from her house after an early cup of tea, she will have sent you five emails covering all the "follow-ups" from the meeting.
Elizabeth Miller is traveling at the speed of sound. For the last weeks, leading up to Monday night's anticipated event, Miller has been everywhere, delivering large valentine hearts to neighbors, collecting wedding photos for the benefit, and even finding time for lunch with D.C. government leaders who seek her counsel. Often compared to Frida Burling, the "Patron Saint of Georgetown," Miller not only symbolizes the social aplomb of Georgetown, she has led a transformation of the historic village's image to a family and kids-oriented haven.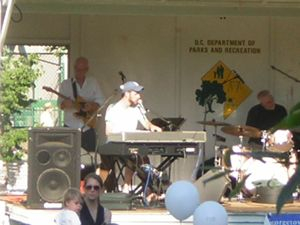 Concerts in the Parks, the program she started 10 years ago with one band and an audience of 50 -- everyone of whom she knew -- is now a juggernaut that brings national musical talent to Georgetown, attracting some 350 people at a time to enjoy live music in the neighborhood's pretty parks. With major sponsors and an increasing fan base, Miller says she now has to turn down musical acts that want to be part of it.
"I knew that I wanted to build a life in Georgetown, and this was a casual and easy way for adults and kids to get together and enjoy one another," says the former aide to House minority leader Richard Gephardt (D-Mo.). This year's concerts set for May, June and July will feature Rebecca McCabe, the Army Blues Jazz Ensemble, and the Image Band, which does an unforgettable reggae rendition of the Star-Spangled Banner.
Monday night's event to support this Georgetown "Wolf Trap" experience will take place at Halcyon House from 6:30 to 8:30 pm with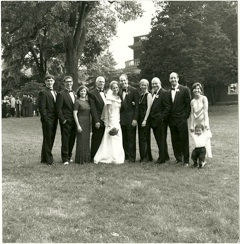 cocktails, hors d'oeuvres and the songs of McCabe, a Georgetown songwriter and vocalist. A slide show titled Love in Georgetown will feature pictures old and new of Georgetowners in love. A couples massage at the "Jewel Spa" at the Ritz-Carlton is also in the offing. Tickets are $225 per couple and $125 per person.
Miller's philosophy is to be an active leader in the community while being completely present for her children, the older of whom attend Hyde-Addison and Sidwell. Watching an uncle run for Attorney General in her native Iowa when she was a girl, Miller knew she wanted to be involved in politics in Washington, loaded up a Ford Escort with a friend after graduating from the University of Iowa, and quickly landed high-pressure jobs on Capitol Hill, where she eventually met her husband.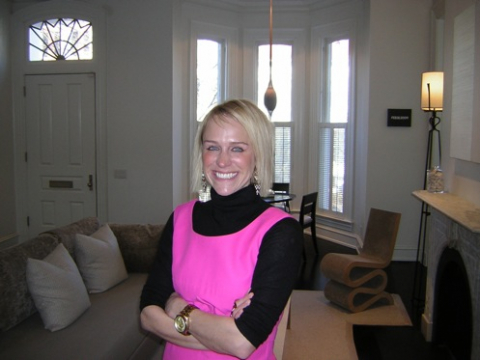 "We worked all the time, and at night, we would go home and talk about work," she says. "We loved what we were doing and we were together doing it. It was great." The same could be said of Miller's leadership in Georgetown. Now that Concerts in the Parks is a major annual event, Miller is starting a non-profit called Friends of Hyde-Addison Garden to support the school's exterior fences, tree plantings, and maintenance needs. She has already done the initial planning of the kick-off fundraising dinner.
And while she sits relaxing in her elegant, modern kitchen, that twinkle in her eye means a half a dozen more events are likely in the works.
For tickets and more information, call the CAG Office at 202.337.7313.