Post: Evans bought sports tickets with his constituent fund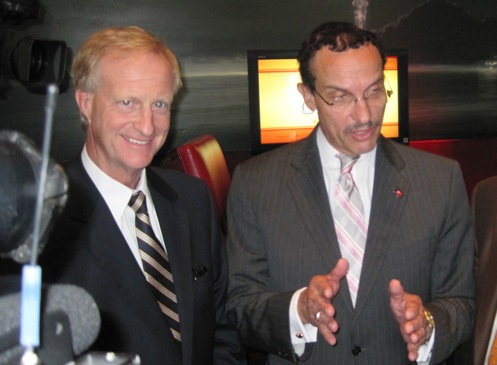 The Washington Post reports that Ward Two Councilmember Jack Evans paid $135,897 for professional sports tickets over the past decade using money from his constituent services fund, monies raised to help the needy.
The Post's review of Office of Campaign Finance records said Evans has spent $437,720 since January 2002 under the program, which allows District politicians to raise money to help constituents.
According to the Post, Evans spent $135,897 — about 31 percent of his total spending during the period — on tickets to the Washington Nationals, Washington Wizards, Washington Kastles tennis and the Washington Sports and Entertainment Authority. The Post identified $101,564 that Evans directed toward charitable organizations, neighborhood associations, arts groups or charitable activities, such as buying trophies for Little League teams.
Evans told the Post that he has bought season tickets to athletic events for years to help local sports franchises and that he gives away most of the tickets to Ward 2 residents and local schools and charities.
"I think it's appropriate to support those teams and give [tickets] to constituents who otherwise may not be able to get to a game," said Evans, who will seek a sixth term next year.