Positively P Street Ella-Rue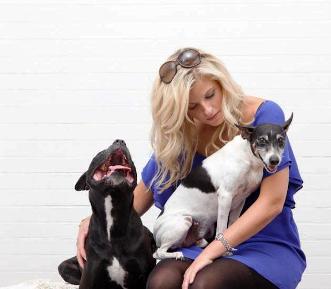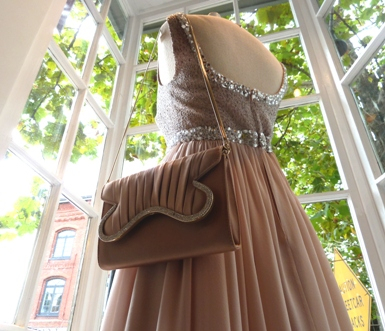 "I always wanted to have my own store," says Krista Johnson. "I knew with the recession opening any business was risky but doing consignment was less risky, and in time I found out a lot more fun." Believe it or not, it was only two years ago that this corporate communications major opened Ella-Rue on P Street. Even before she opened, there was buzz and a city full of friends and fashionistas waiting.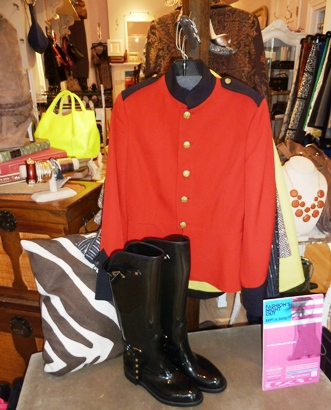 With only $10,000 and a dream, the business took off immediately. It may have looked effortless, but for Krista and her loyal staff, it meant 20 hour days and doing all the interior work herself. Now she's across the street in a two-level spot more than twice the size, flooded with light, private dressing rooms, and, as before, filled with the latest from Paris and Rome.
Everything from bridge lines like Milly and Tory Burch to haute couture from the fashion houses of Stella McCartney, Gucci, Balenciaga, Marchesa, Chanel, Prada, Helmut Lang, and more. And, as Krista says, "the best consignor shoe collection in the city." All high-end, with little to no wear.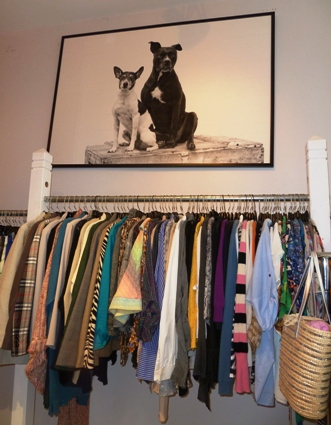 Ella-Rue has discrete trend-setter consignors from Palm Beach and New York City, to as far away as Hawaii. "Our out-of-state clients ship us sometimes 100s of items a season." The store is always filled with evening to beach wear, and the perfect accessories from jewelry to shoes and sunglasses.
"We wouldn't be in business without the the locals," Krista explains. "What I learned in college was how to run a business. But what they don't teach is that the relationships with people make the business. Our returning clients are our most important asset."
If you haven't been in yet and seen the hugely elegant portrait above the racks, you may not know where Krista gets her inspiration. It's from Ella, her pit-bull and Rue, the Jack Russell Terrier, both of whom she adopted when they were grown and after they'd suffered abuse. Needless to say, they are loving family members, ones she's cherished for over a decade now.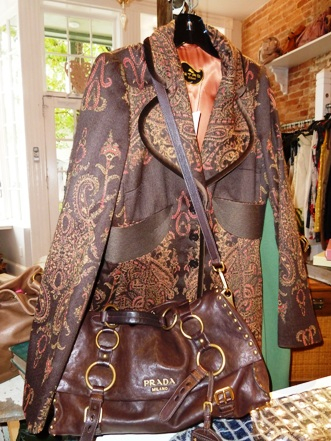 What's next for Ella-Rue? For all of you who have been in, you'll be delighted to know, it's Ella-Room! Launching in 2013, that unmistakable signature scent, deliciously clean and feminine home frangrance that is currently used in the store. Krista hand mixes the scent in New York City and is hoping to put it in production this Spring.
Now through September 15th is Ella-Rue's end of summer sale. All spring and summer items are 40-60% off.
Join Krista this Thursday from 5:00 -9:00 pm for Fashion's Night Out with the Positively P Street crowd! There will be live models, a DJ, sweet treats, and even a few surprises.
Want to consign? Ella-Rue is taking all Fall and Winter items. To make an appointment, call 202.333.1598 or email krista@ella-rue.com.
Ella-Rue is located at 3231 P Street.