Ponies, facepainting, chicks, small farm animals at Rose Park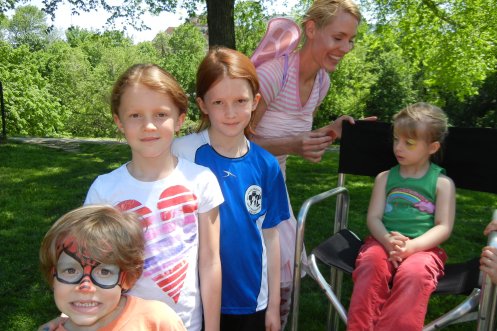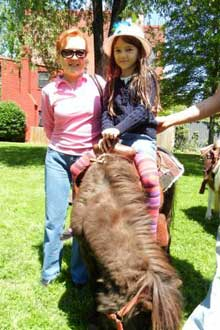 Parents and kids filled Rose Park on a beautiful Saturday morning in April to welcome spring and kickoff the warm-weather activities. While the grown-ups took lots and lots of pictures, the kids rode ponies, were facepainted, played with chicks, rabbits and other small farm animals and had their share of refreshments.
This event is the kickoff for series of events at P & 26th Streets, NW. The weekly Wednesday farmer's market runs from May 4th to October 26, 3-7 pm and the Citizen Association of Georgetown sponsors summer concerts on Sunday, June 19 and Monday, July 4 at 5:00 p.m.
The Friends of Rose Park organized the spring celebration with sponsorships by the Proper Topper and Georgetown Patch. Over the years, the Friends have raised thousands of dollars over to restore and maintain the park which is administrated jointly by the D.C. Department of Parks and Recreation and the federal National Park Service.
"Ten years ago it was in bad shape – unsafe and with nothing for young children," said Jill White a board member who lives nearby on P Street. "Now, this is our front yard, with swings and other play equipment and where kids can learn to ride a bike and play tennis and basketball."