Poncho Sanchez Live at Blues Alley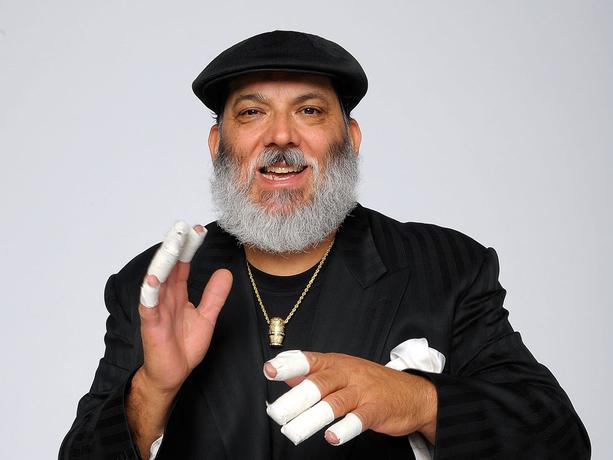 Blues Alley welcomes Poncho Sanchez and his Latin Jazz Band Friday July 29 through Sunday July 31.
For more than three decades as both a leader and a sideman, conguero Poncho Sanchez has stirred up a fiery stew of straightahead jazz, gritty soul music, and infectious melodies and rhythms from a variety of Latin American and South American sources. Poncho Sanchez was born in Texas on October 30, 1951 into a large Mexican-American family (rumor has it that his 13-year old mother fled to the U.S. after hiding under the bed as revolutionary Pancho Villa stormed her village), but grew up in the Los Angeles area, where he was weaned on a broad range of Latin and non-Latin popular music.
Inspired by the conga playing of Cuban great Mongo Santamaria, he honed his skills as a percussionist and broke into the limelight at the age of 23 when he joined vibraphonist Cal Tjader's famed Latin jazz ensemble in 1975. Poncho performed with him until Tjader's untimely death in 1982. A year later, he began his unprecedented 23-year relationship with Concord Records, which has produced two dozen recordings, a Grammy Award and several Grammy nominations.
Friday 7/29 8:00 pm Buy Tickets 10:00 pm Buy Tickets
Saturday 7/30 8:00 pm Sold Out 10:00 pm Buy Tickets
Sunday 7/31 8:00 pm Buy Tickets 10:00 pm Buy Tickets