Poli's Theatre and the Block that was Doomed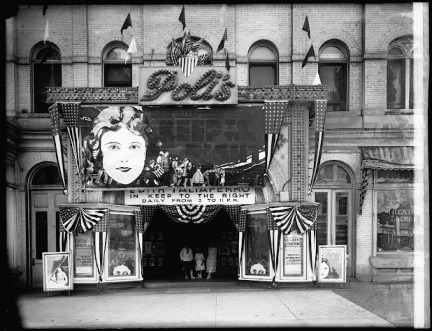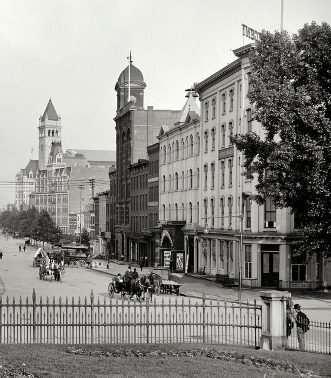 This row, on Pennsylania Avenue, which met its demise at the hands of the McMillan Plan that was conceived in 1902, was largely a commercial group of buildings that were as psychofrenic as the occupants that resided there.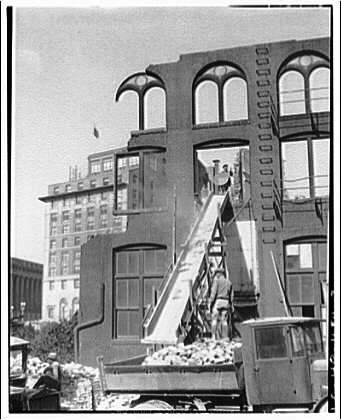 The Plan, an early form of urban renewal, sought to remove many of the just housed businesses that were traditionally unremoveable by legal standards so it was just easier to tear them down under 'a plan.'
Pool halls, a theater, illegal gambling and gin joints, brothels, law offices, restaurants, and business of influence all shared the block. It was an unsavory, gritty underbelly of Washington but it was also a vibrant and exciting intersection of activity, both day and night.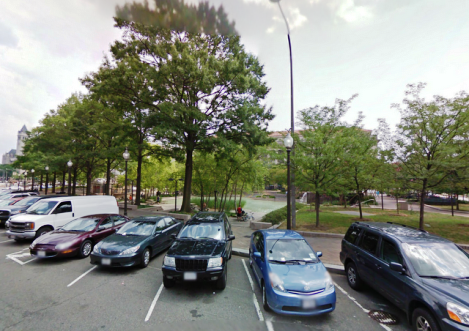 Today, it is an oversized and disproportionate park where one might go and reflect on the silliness of this part of the McMillan Plan.
The loss of the solid building block creates a void in the unique triangular geometry where this part of Pennsylvania Avenue intersects 15th Street.
As one approaches from the north, the rhythm and proportion of the street is interrupted by this open space and feels unresolved. In plan, it seem to make sense, but a plan can't provide the volume of a vertical relationship and that is where the park falls short in the execution aspect of this space. The buildings that were the last occupants of the block were all built individually starting after the Civil War and were, in some cases, the third or fourth generation of buildings in that important, central spot which is now Pershing Park.