Please Vote DC Democratic Caucus, May 21st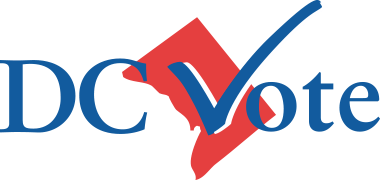 The DC State Democratic Party holds its caucus on Saturday, May 21st from 10am to 2pm at the DC Convention Center to select delegates to the Convention. My name will appear on the ballot to become a pledged delegate for Hillary Rodham Clinton. In 2008 I was elected as a delegate to support of Hillary but by the time we went to Denver all of Clinton's delegates knew Barack Obama was going to be the nominee. Hillary asked us all to support then Senator Obama's nomination and we proudly joined with her when she called to make it unanimous.
Because of that experience I understand some of the frustration of those who have been supporting Bernie Sanders. You work hard but come up short. But contrary to the Republican Party, this year Democrats will unite like we did in 2008 and move forward together to victory.
This year my hope is to cast a vote for Hillary at the convention; it will be a proud moment for me. The May 21, 2016 Caucus is closed so only DC registered Democrats can vote. Democratic registration may take place on-site, but the new registrant is required to file a Provisional Ballot in order to register and vote on May 21. The Caucus is officially open from 10:00 am - 2:00 pm and again from 9:00 pm - 10:30 pm on May 21, 2016 only. During both timeframes at the Convention Center a full slate of delegate-candidates will be available to every registered Democratic voter attending the Caucus. The evening hours are for those who work during the day or can't come during the day for religious reasons. It should only take a few minutes to cast your ballot but it will be appreciated.
The process for selecting delegates splits the District into what are called two congressional districts. Wards 1, 2, 6 and 8 are District One and Wards 3, 4, 5, and 7 are District Two. My name will be on the ballot in District One and those Democrats living in Wards 1, 2, 6 and 8 can vote for me. You can just vote for me, Peter D. Rosenstein, but I urge you to vote for the entire slate running with me including Brianne Nadeau, Ward 1 councilmember, Jack Evans, Ward 2 councilmember Sheila White from Ward 6 and Mary Cuthbert from Ward 8. Together we will represent the diversity of DC and will proudly cast our ballots for Hillary at the Convention. To become delegates the caucus on May 21st is a crucial first step and we need your support.
The Clinton campaign will be running full-out to win the D.C. primary on June 14th. It is the last primary in the nation and Hillary wants to end the primary season with a big win. She is already the presumptive nominee as she leads by more than 3.2 million actual votes and her delegate lead of about 300 makes it impossible for Senator Sanders to catch her. But Hillary respects his intention to run through June as she did in 2008.
The Hillary for America campaign will be setting up two offices in the District, one in Anacostia and one in Northwest. Adam Parkhomenko, Co-founder of Ready for Hillary, and National Volunteer Coordinator for Hillary for America will be the lead staff person here. We anticipate Hillary will make a campaign appearance in the final week before the primary.
Hillary supports Statehood for the District and supports full budget and legislative autonomy while we continue to fight for statehood. She knows D.C. having lived here for years and we want her back. She has spent a lifetime fighting for the issues we care about; quality education for all children; civil rights; equal pay for women; and equality for the LGBT community. She has the temperament, experience and record of success to make a great progressive President.
As a former teacher; community activist; and someone who identifies as a feminist, supports the ERA and worked for Bella S. Abzug (D-NY) I am excited that along with all her other qualifications Hillary will be the first woman President of the United States. It will be a symbol to the world of who the American people are; a people who elected a great African American President and now will elect a great woman to lead our nation. This is a powerful symbol to people everywhere.