Playing With the White Box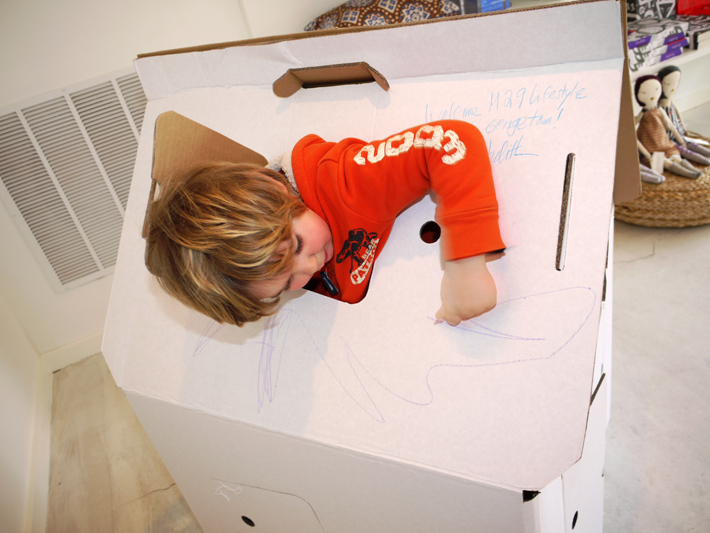 Within hours of Monday's opening, I saw for myself how much fun "playing with the white box" can be. M29 Lifestyle, an eco-kid-pet-friendly shop on the grounds of the Four Seasons Hotel is a fusion of the artisanal and international, with lines from jewelry to toys, doggie beds to folding bikes. Upstairs, in the 4,000 square foot space, formerly occupied by Coldwell Banker, is the largest (and bullet-proof) Four Seasons Presidential Suite.
Image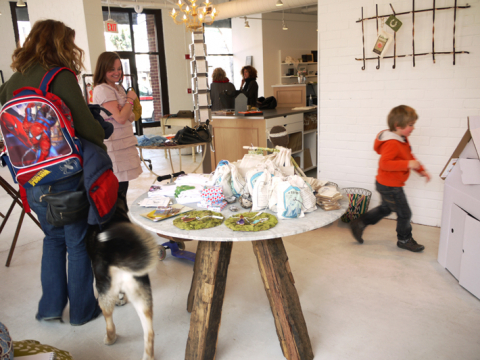 "Bringing great retail to the guest experience" is what M29 Lifestyle is all about, according to Deborah Bush, Director of Retail for Chicago-based Strategic Hotels and Resorts. Deborah's done this before, most recently with six boutiques in Chichen Itza, Mexico, but never on the street where her parents were married. Prior to joining Strategic, a passion for visual merchandising led Deborah to Bloomingdale's in her hometown of New York where she directed an executive training program before moving on to iconic fashion houses Yves Saint Laurent, Hermes, and Bottega Veneta.
Image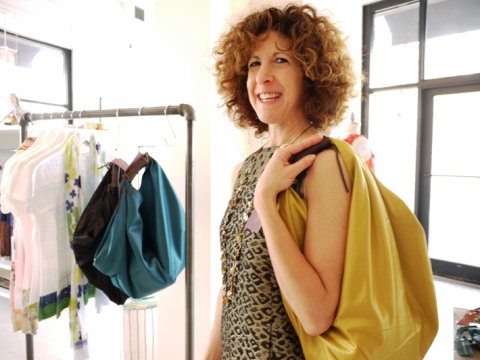 Each regional luxury boutique is unique to the locale, and M29 Lifestyle is no exception. The welcome mat is out for all at the corner store (yes, 29th & M) where an eclectic array of wares is displayed atelier-style in an industrial white-walled space with floor-to-ceiling windows.
"With something for every type of clientele, M29 appeals to the international visitor as well as the local customer," says "Liliana Baldassari, Public Relations Director for the Four Seasons Hotel, and she will be sure to send her guests here for that unique treasure. With 35 different vendors, eight exclusive-to-Georgetown lines, there's something for everyone, starting with me, their first customer who loves her black Monserat DeLucca's "Besso" bag (as modeled by Deborah Bush in photo).
Personal service and attention to detail are as integral to the concept as trunk shows and rotating art installations (Maggie Horne the first of many). For Allyson Wilder, M29's manager and associate, Natasha Froelich, listening to customers will help keep the changing inventory cutting edge and fresh.
Image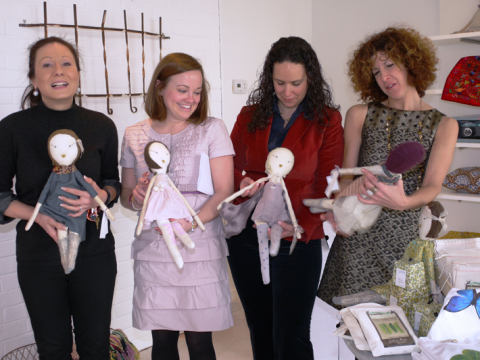 Natasha Froelich, Allyson Wilder, Liliana Baldassari, Deborah Bush with Jess Brown Dolls
Image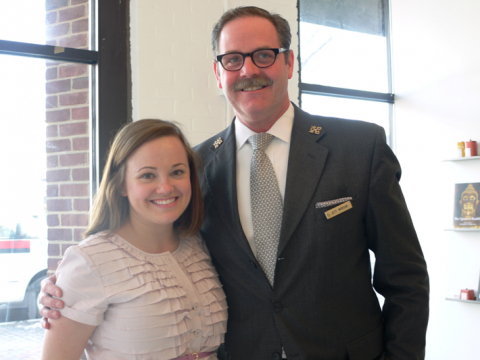 Four Season's concierge, Jeff Morgan stops by to greet Allyson Wilder
Image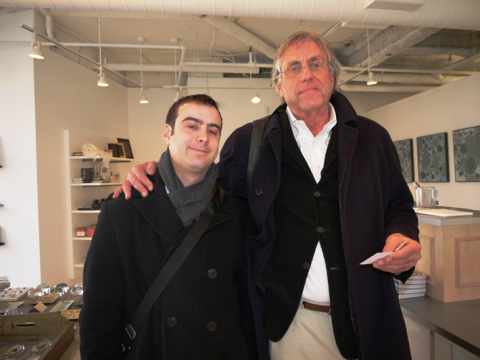 Essential Media Partners Glenn Weiss and Mark Kulkosky
Image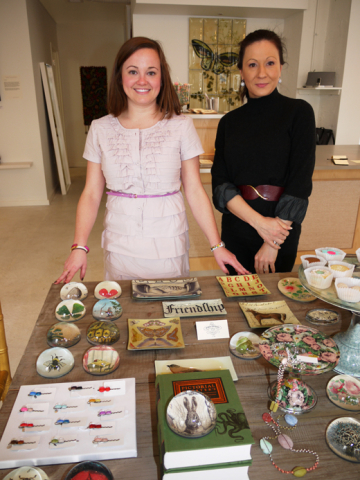 Allyson and Natasha with Jonh Derian decoupage plates
Starting with the exclusives, here's what you'll find now: Baltimore jewelry designer Carolina (former stylist for Ralph Lauren), Monserat De Lucca bags (minus one), Marika Charles one-of-a-kind apparel (created with a special machine), Chan Luu, Vietnamese jewelry designer with her signature wrap bracelets, Moyna's foldover beaded clutches and embellished minaudieres (pictured at right)
Image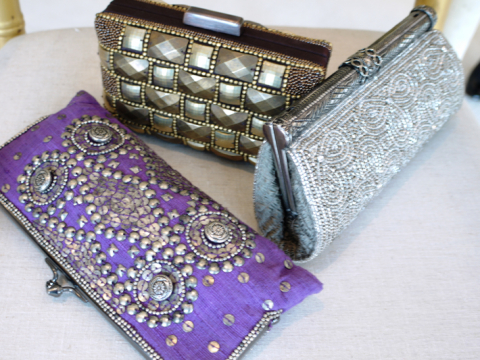 , Sway vintage and new jewelry, Beryll sunglasses, Jess Brown dolls designed for her daughter, and coming soon: Penelope Chilvers footwear & bags.
Dish about John Derian's decoupage plates, test-drive an Areaware collapsible bike, and wonder where does the time go with a Project watch on your wrist.
M29 Lifestyle at 2800 PA Ave NW is open daily from 10 am to 7 pm, Monday thru Saturday and 12 to 5 pm on Sunday. Telephone: 202.295.2829