Playbook: Hollywood Breakfast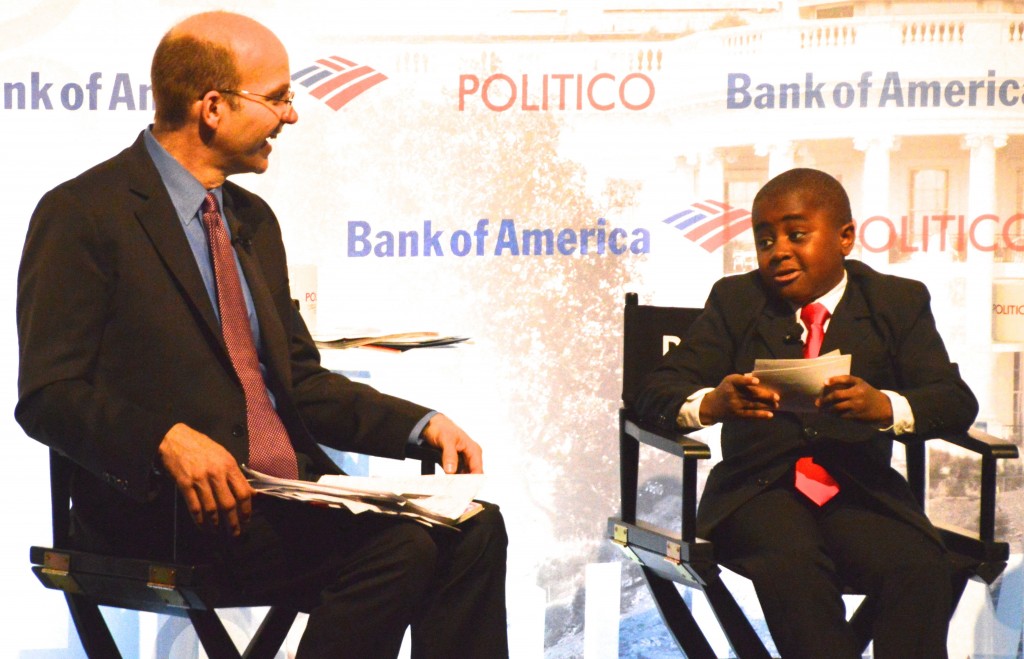 "I have a question that I've never asked before and I will never ask again," said Politico's Chief White House Correspondent Mike Allen on Friday, a silence falling over the crowd. "How does the White House taste?"
"Kid President" Robby Novak, age ten, told the audience at Politico's Playbook Celebrity Breakfast at Woolly Mammoth Theatre about the time he went to meet President Obama and began to lick the walls of the White House. A YouTube sensation, "Kid President" elicited laughter with every charming, cute and yet poignant response he made to the questions posed to him by Allen.
Joanna Coles, Cosmopolitan Editor-in-Chief, and Mike Allen interviewed 'Scandal' stars Jeff Perry (Cyrus Beene) and Dan Bucatinsky (James Novak), along with real-life counterparts Andy Card and Dee Dee Myers, to an audience of over two hundred.
The first panel included Novak, Brad Montague, Novak's brother-in-law who produces the YouTube channel, and YouTube head of content and business operations Robert Kyncl.
"We've always as a family made things together," said Montague, "and this was something we were making that connected with a lot more people than we anticipated."