Culture
|
October 11, 2022
|
Planet Word
Bringing language to life through engaging, interactive exhibits, at the world's first voice-activated museum with immersive displays.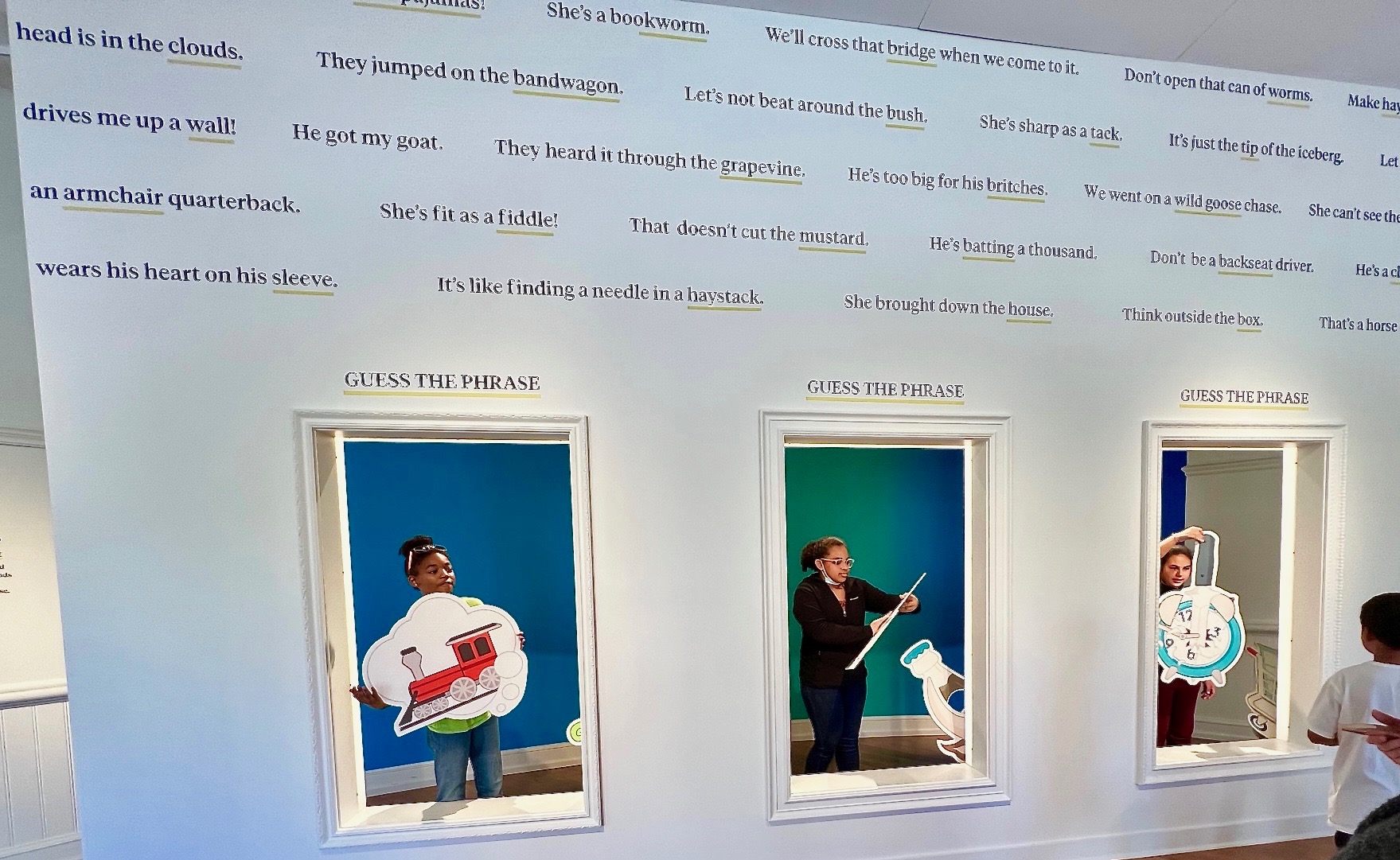 It opened two years ago in the midst of a pandemic so you may not yet have had a chance to visit. It's Planet Word, where the art of language is explored and celebrated for kids and for the kid in all of us. 
Housed inside the historic Franklin School at 925 13th Street NW, the museum was created by Ann B. Friedman, a philanthropist and former reading teacher who is married to New York Times opinion columnist Tom Friedman.
As you enter the museum, Speaking Willow, an interactive, motion-detecting tree sculpture, whispers in hundreds of different languages.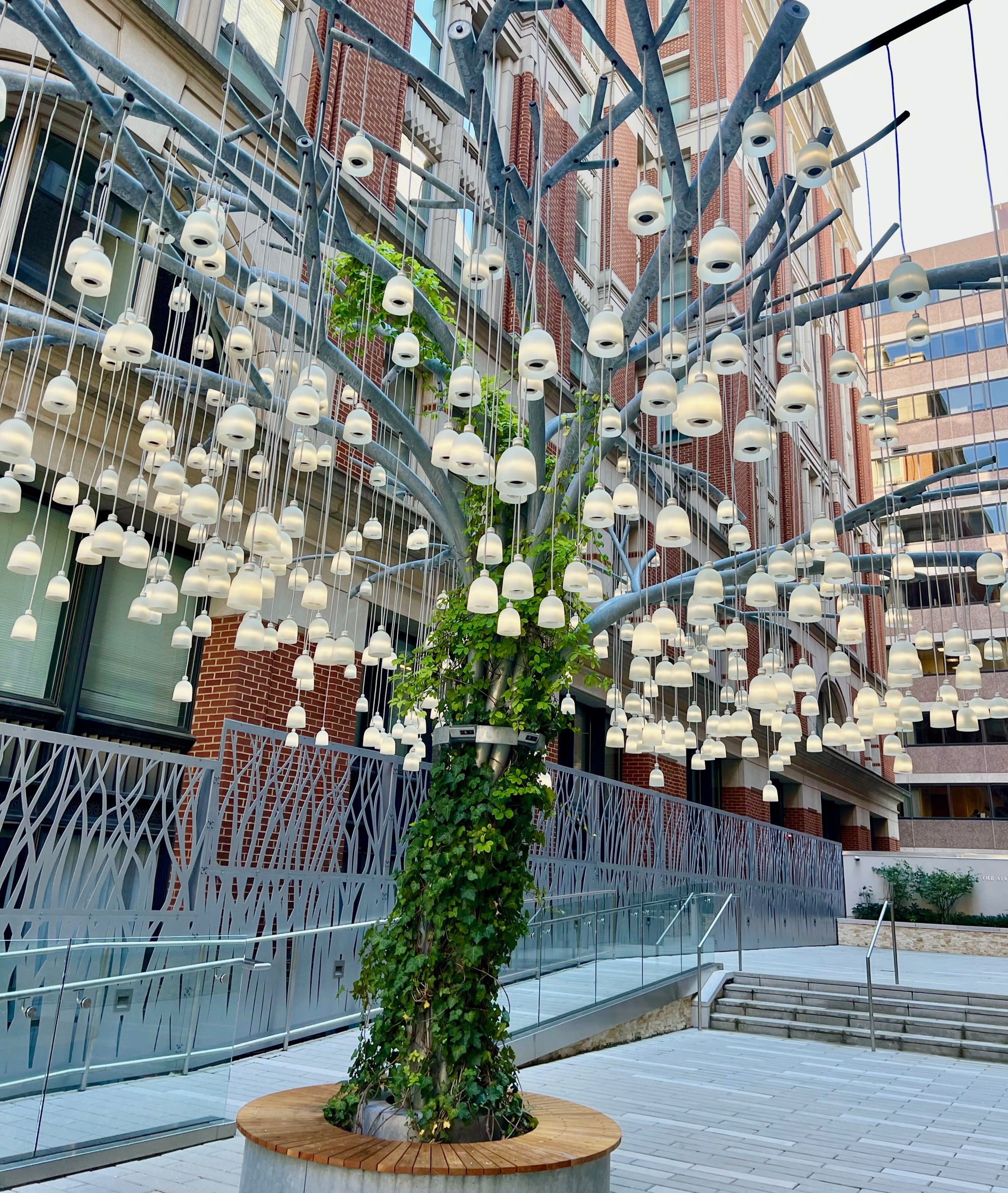 The interactive exhibits are dedicated to topics including the history of the English Language, how children learn words, languages around the world, humor, poetry, and how music and advertising use words.
Each exhibit focuses on a different aspect of language, allowing you to speak or sign, manipulate, and interact with concepts, including around an elaborate interactive room-sized globe.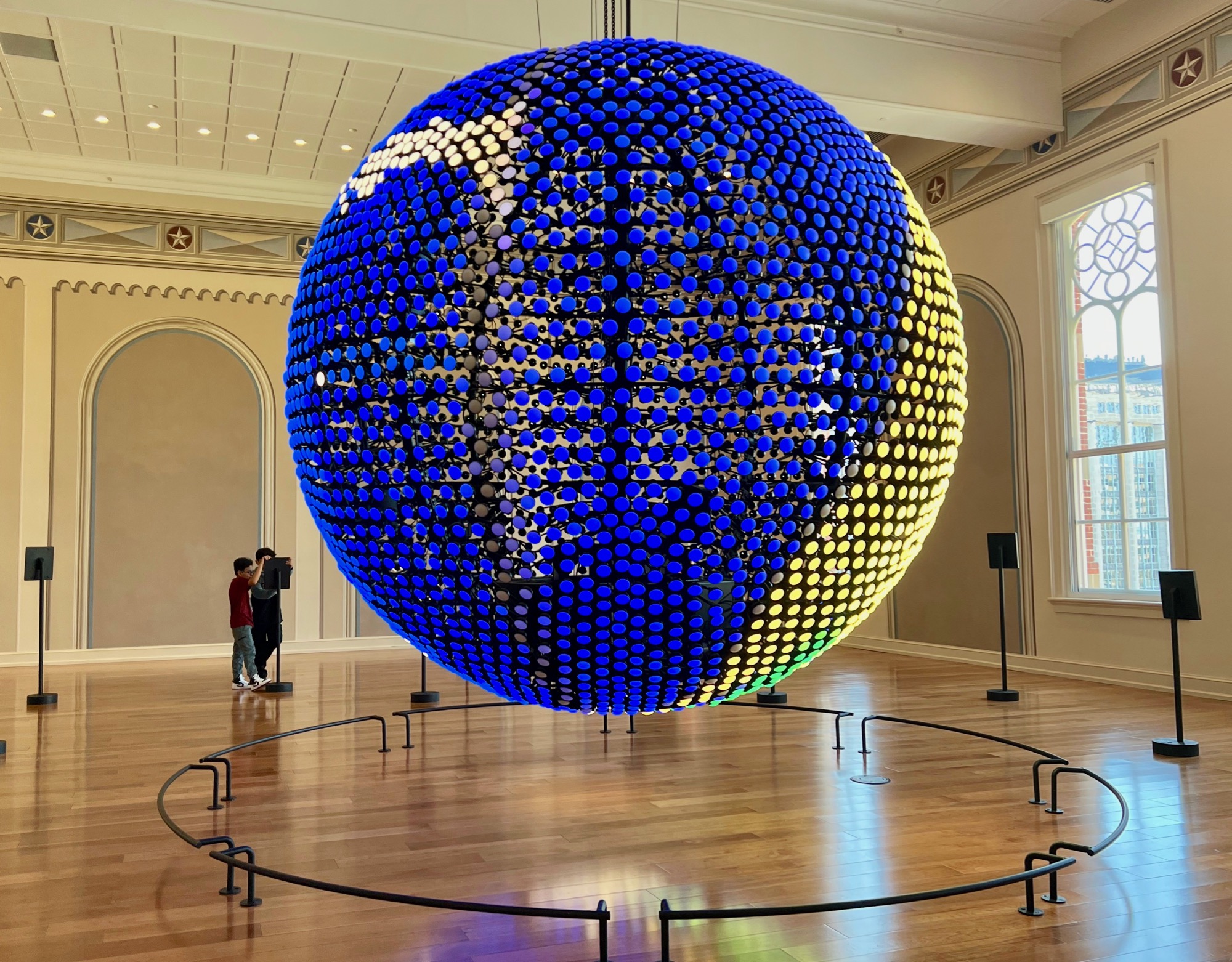 You can deliver a famous speech using a teleprompter and discover what made it immortal.
Paint with words by dipping your brush into verdant, surreal, or luminous as you transform the room around you with color, sound, and motion.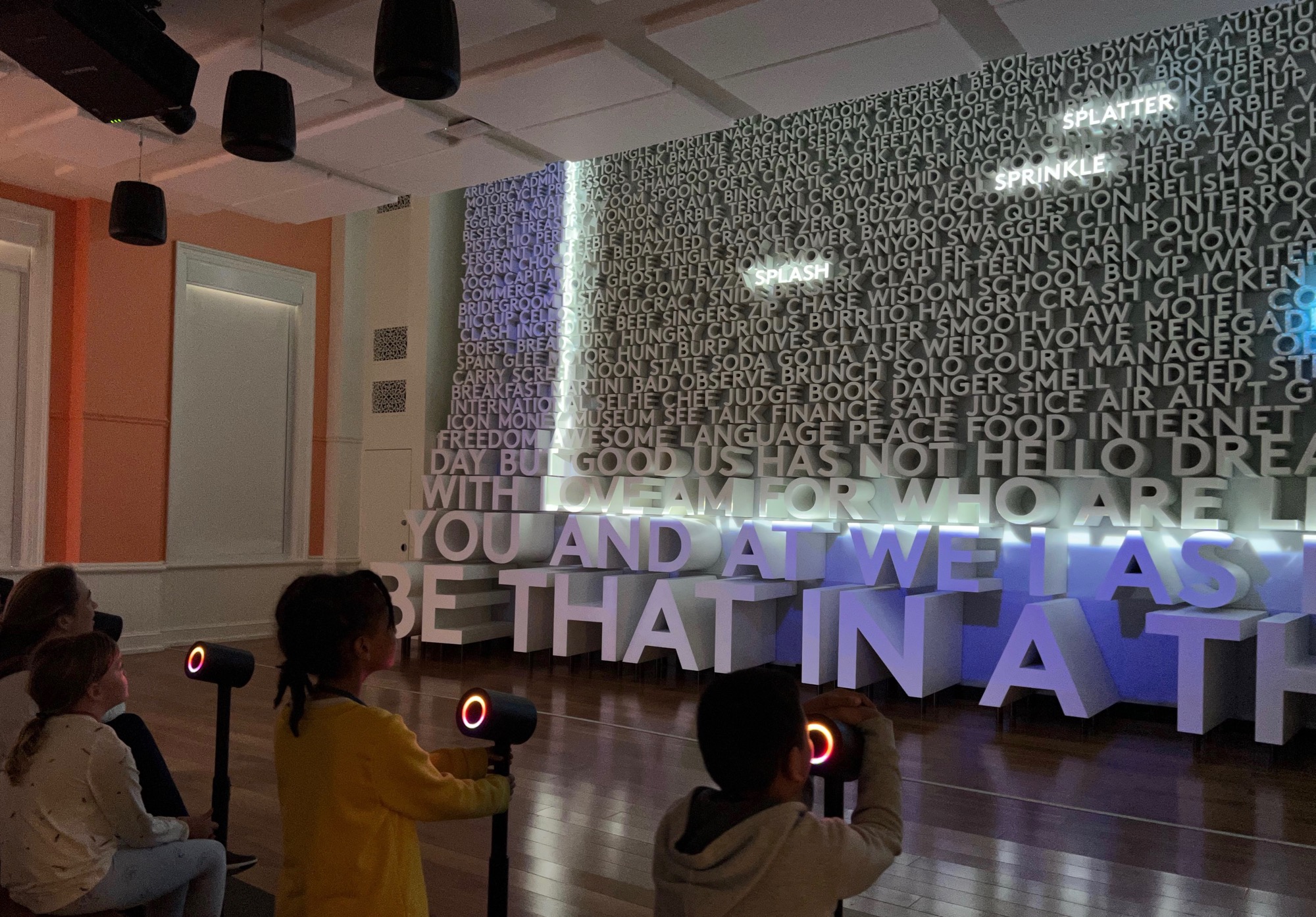 Enter a magical library where books come to life.
Choose an iconic song to sing karaoke-style and learn the techniques that help songwriters put together lyrics and create a hit.
Who's the funniest person in your family? Find out in the humor gallery.