Pizza, Peroni & Cannoli at the Pizza Festival from Naples to Georgetown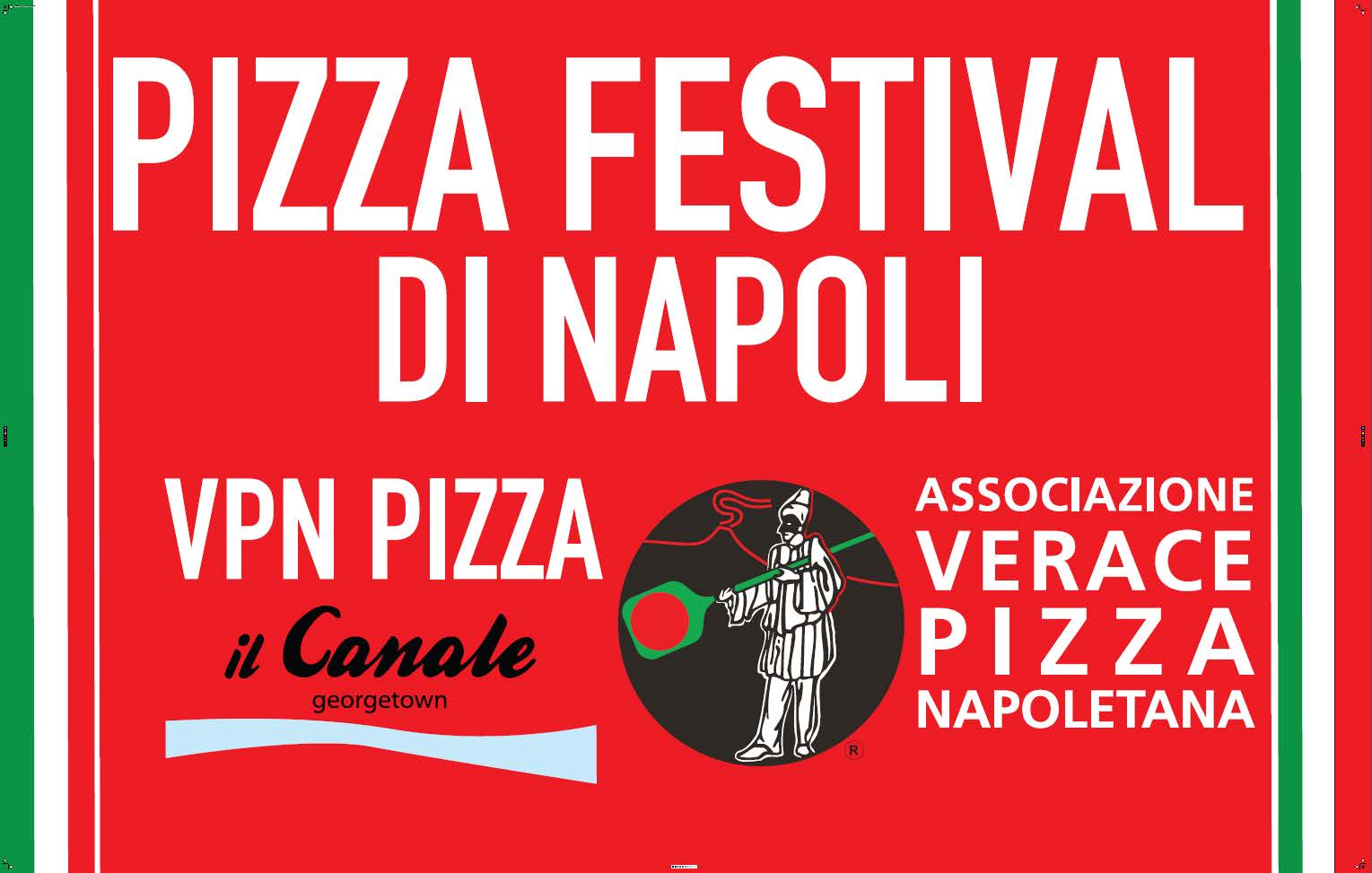 Join il Canale ristorante for The Pizza Festival on Tuesday May 27, Wednesday 28 and Thursday May 29.
Want to discuss Neapolitan style pizza with a pizzaioli champion? Making a guest appearance tossing pies on Tuesday and Wednesday will be Naples-born Giuseppe "Peppe" Manco, who won the World Champion Italian Style Pizza 2014 title at the Vegas Pizza Expo.
Naples is where the pizza was invented," says Peppe. "I made my first pizza when I was six years old. My aunt taught me how to make pizza in my mother's family restaurant.
"My pizza maestro was Don Emilio Caputo, owner of one of Naples' oldest and most revered pizzerias. After graduation, I worked in my uncle's pizzerias where I carved my own identity." From there, he traveled all over Italy, working in many iconic pizza restaurants. Since those days, he has lived and worked as a pizzaioli in Miami and New York.
Il Canale executive chef Antonio Biglietto will cook alongside Pepe at the festival.
Don't miss il Canale's three-day special to honor the festival:
$18 for a classic Margherita pizza, a glass of Peroni and cannoli dessert.
Il Canale's celebration is part of theVPN Pizza Festival in Naples, Italy. It is an honor for il Canale to participate, says owner Joe Farruggio. The Georgetown restaurant is the only DC area pizzeria doing the festival.
The festival is partly sponsored by the Associazione Verace Pizza Napoletana (VPN), the international organization based in Italy that certifies Neapolitan-style thin-crust pizzas are baked with specific high-quality ingredients and in special ovens.
Il Canale Ristorante and Pizzeria Napoletana are located at 1063 31st Street. Tel: 202.337.4444