In the Pink With Farruggio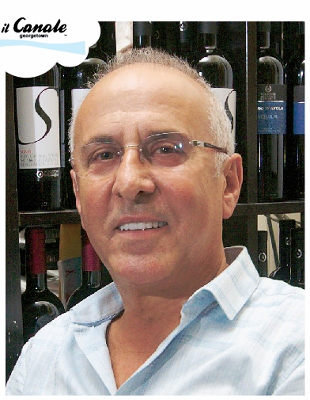 International business guru Daniel H. Pink has singled out il Canale on 31st Street, in Georgetown, for praise in his brand new book "To Sell Is Human," which is available at Barnes & Noble and Amazon. What's more, Pink, who resides in Washington, D.C., with his family, had a banner article in the Washington Post's business section on Sunday February 3 about his views on what makes effective business sellers tick.
In his book, Pink wrote about a framed sign Giuseppe "Joe" Farruggio, the owner of il Canale, posted near the inside front door asking for comments, negative and positive. The sign gives Farruggio's personal cell number: 703-624-2111. (This is different from the restaurant phone which is 202-337-4444.) The sign also bears Farruggio's photograph.
"Farruggio, who came to the United States from Sicily when he was seventeen, is in sales, of course," wrote Pink.
"He's selling fresh antipasti, linguine alle vongole, and certified Neapolitan pizza to hungry families. But with this sign, he's transforming his offering from distant and abstract—Washington, DC, is not short on places that serve pizza and pastas—to concrete and personal.
"And he's doing it in an especially audacious way. For Farruggio, service isn't about delivering a calzone in twenty-nine minutes. For him, service is about literally being at the call of his customers…
"But the importance of what he's doing isn't the calls he's receiving from customers. It's what he's communicating to them—namely, that there's a person behind the pizza and that person cares about whether his guests are happy … Many of us like to say, 'I'm accountable' or 'I care.' Few of us are so deeply committed to serving others that we're willing to say, 'Call my cel l …'"
The sign also lists Farruggio's e-mail: pizza_7@hotmail.com