Pillar & Post Brings the British Back to Georgetown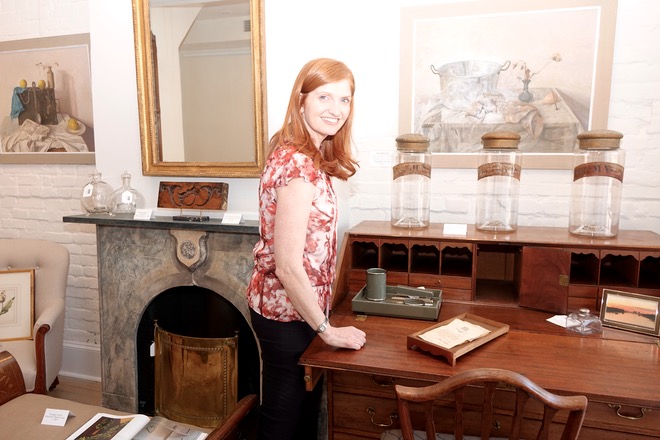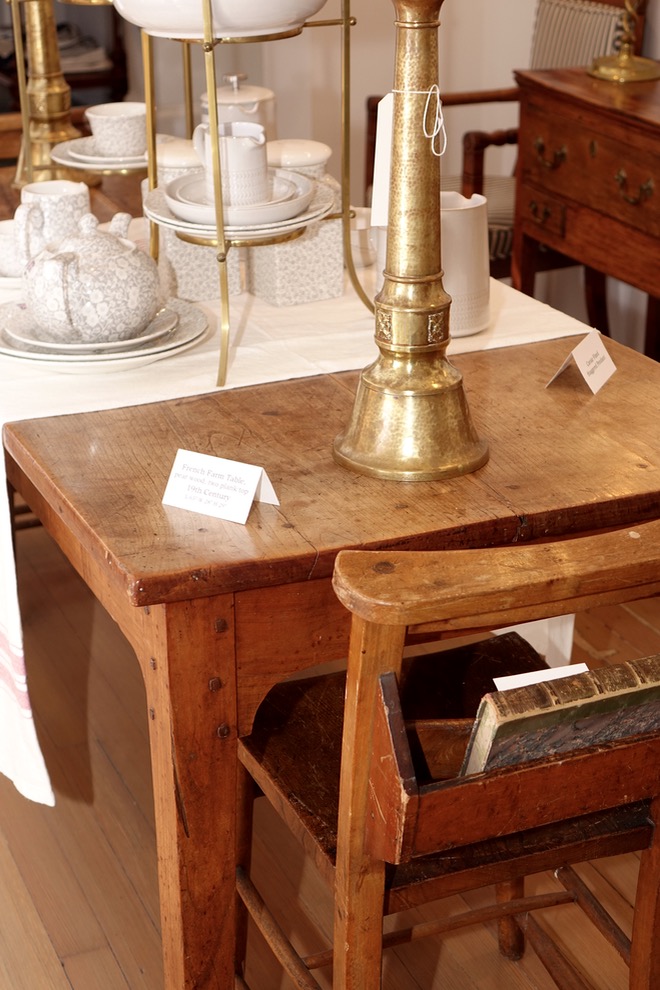 For Daphna and her mom Judith Peled, Pillar & Post is more than a carefully curated shop filled with British antique furnishings, original artwork and home accessories. "It's bittersweet when things get sold because we've personally selected every item on one of our shopping trips to England," Judith explains. "When we buy something it means we both love it so its very special to us," adds her daughter.
A love of home design, travel and British history meant that transitioning from the political and lobbying world to retail has been an exciting adventure albeit on familiar turf for this new mom and her family. "We love Georgetown and didn't think there was something that had the British aesthetic here," Daphna explains, "The scale of the shop dictates the scale of the pieces, which really is a great fit for urban spaces."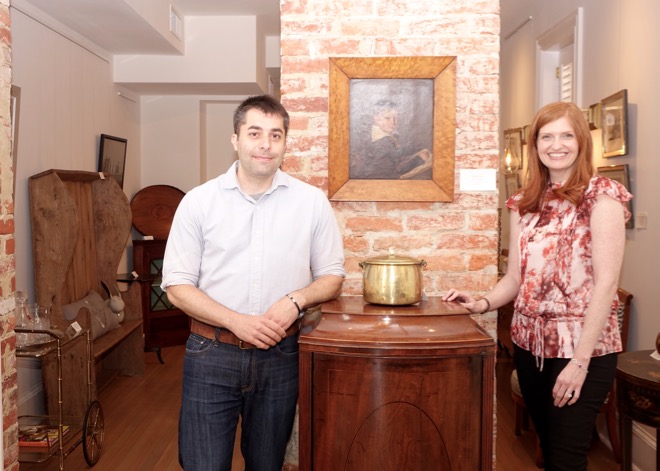 Officially open now after their neighborood debut/sneak peek earlier this year during the annual French Market, Pillar & Post is a most welcome addition to the Book Hill area.
Formerly Sherman Pickey, the space lends itself perfectly to displaying everything from a Regency dresser to kitchen accessories from sustainable organic Daylesford Farm in Gloucestershire. "We discovered this fabulous company when we ate at their London restaurant," Daphna tells The Georgetown Dish. "After a bit of cajoling, the shop agreed to let us sell their products." Look for the aromatic candle line in mason jars (we loved the Bergamot) and canvas aprons and oven mitts.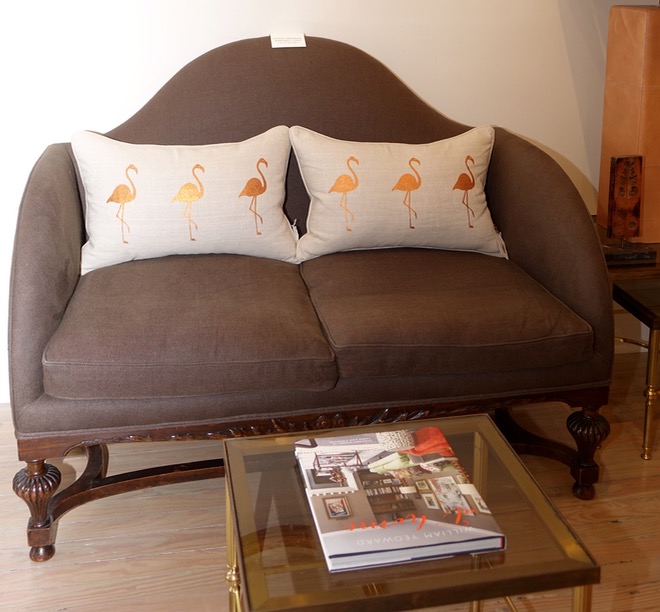 Another charming British houseware and children's accessories line is from Sophie Allport. When's the last time you saw a hare doorstop or knitted sheep cushions with a matching blanket?
Whether you're decorating a new Georgetown townhome or looking for a house-warming or baby gift, check out this elegant shop for one-of-a-kind treasures.
Pillar & Post is located at 1647 Wisconsin Avenue in Georgetown. Tel. 202.290.3084