'The Pianist of Willesden Lane'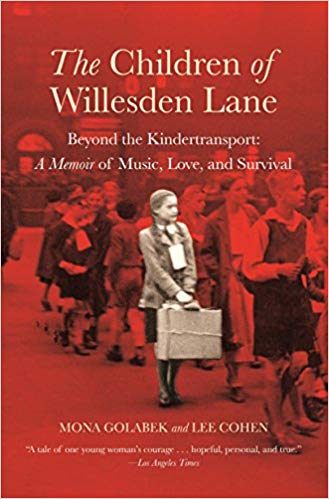 Last year, a lucky few had the good fortune to be at the Washington premiere of The Pianist of Willesden Lane with Mona Golabek in a one night performance at the French Embassy. She had just completed acclaimed performances in London, New York, Chicago and Los Angeles.
Mona Golabek is an American concert pianist, author, and radio host, and in this show shares her mother's story, based on her best-selling book, The Children of Willesden Lane. Mona is the daughter of Lisa Jura, a concert pianist, and French resistance fighter Michel Golabek. Set in Vienna in 1938, and in London during the Blitz, The Children of Willesden Lane tells the true story of Lisa Jura, a young Jewish pianist who dreams about her concert debut at Vienna's storied Musikverein concert hall. But with the issuing of new ordinances under the Nazi regime, everything for Lisa changes, except for her love of music and the pursuit of her dream, as she is torn from her family and sent on the Kindertransport to London. Although Mona's mother was rescued, her maternal grandparents died at Auschwitz. Her Father, Michel Golabek, received the Croix de Guerre for his heroism in the French Resistance during WW II.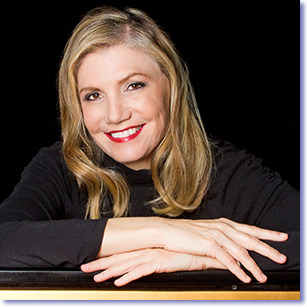 This story touched me personally because my mother, also from Vienna, escaped the Nazis at the age of fourteen and with my grandmother made their way through London to the United States. They were lucky and were reunited in New York a number of years later with my grandfather. However like Mona's grandparents, my father's parents died in Auschwitz.
I am excited now others will get the chance to see and hear the amazing Mona Golabek at the Kennedy Center when Theater J Presents, The Pianist of Willesden Lane, Based on the book, The Children of Willesden Lane, By Mona Golabek and Lee Cohen, adapted and directed by Hershey Felder.
The Pianist of Willesden Lane combines enthralling storytelling with breathtaking live performances of Bach, Beethoven, Chopin, Rachmaninoff, and more. This tour-de-force performance is a celebration of hope, resilience, and the power of music to help us survive even the darkest times. The Los Angeles Times wrote, "... this elegant, heartfelt solo show... is an arresting, deeply affecting triumph."
*/
The show runs from September 12 – 30, 2018. Tickets are available at the Kennedy Center and for group sales contact Brian Andrade at brian@theaterJ.org.