Culture
|
October 18, 2022
|
The Pianist of Willesden Lane
Coming to Theater J in December, the true story of a brilliant young pianist before and during World War II.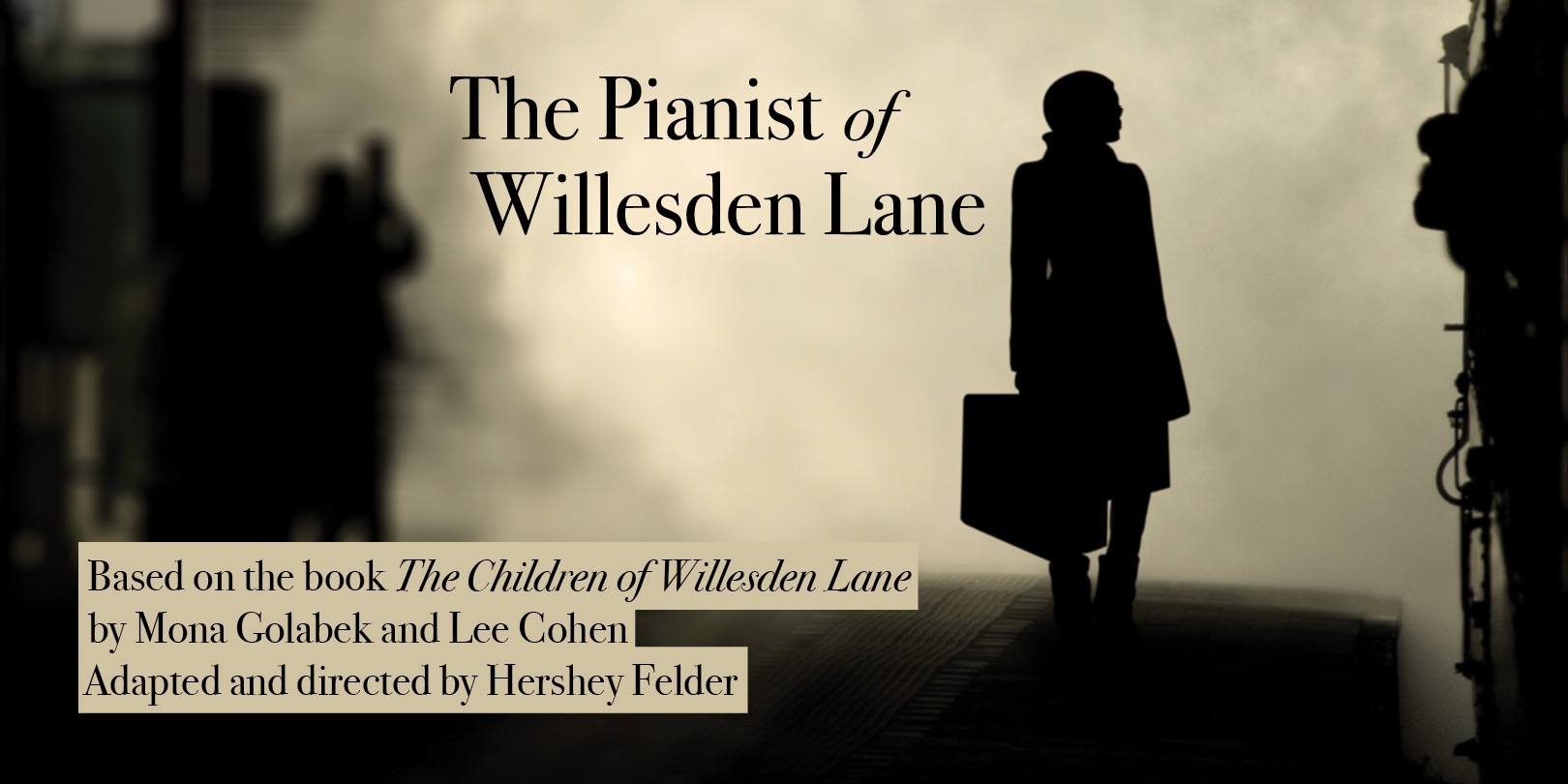 The Pianist of Willesden Lane tells the true and inspiring story of Lisa Jura, a young Jewish pianist whose dream of making her concert debut is dashed by the onset of World War II. It is a one-woman tour-de-force performed by Grammy-nominated Mona Golabek.
Mona Golabek is an American concert pianist, author, and radio host, and in this show shares her mother's story, based on her best-selling book, The Children of Willesden Lane.  Mona is the daughter of Lisa Jura, a concert pianist, and French resistance fighter Michel Golabek. Set in Vienna in 1938, and in London during the Blitz, The Children of Willesden Lane tells the true story of Lisa Jura, a young Jewish pianist who dreams about her concert debut at Vienna's storied Musikverein concert hall. But, with the issuing of new ordinances under the Nazi regime, everything for Lisa changes, except for her love of music and the pursuit of her dream, as she is torn from her family and sent on the Kindertransport to London. Although Mona's mother was rescued, her maternal grandparents died at Auschwitz. Her Father, Michel Golabek, received the Croix de Guerre for his heroism in the French Resistance during WW II.
I have seen this show twice, and still can't wait to see it again. It is riveting. I am now honored to call Mona Golabek a friend. She is an amazing woman who is traveling the world to bring this story to children. Her work is helping thousands of children of all backgrounds to understand, no matter what hardships they may face, with dedication, hard work and believing in themselves, like Lisa they too can succeed beyond their wildest dreams. 
As I have written before, this story touched me deeply and personally. My mother was also from Vienna and escaped the Nazis at the age of fourteen. Like Mona's grandparents, my father's parents died in Auschwitz. 
So I urge you to see this show and can promise you won't regret it. The Pianist of Willesden Lane will be at Theater J from December 6-18, 2022.  Get your tickets today.