The Phillips Collections Hosts Talk on Gentrification of American Cities June 29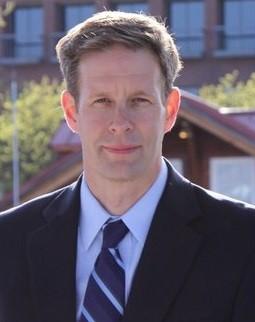 Thursday, June 29th, Dr. starting at 6:30 pm, Derek Hyra will lead an open #PhillipsConversation at The Phillips Collection on the causes, consequences, and larger implications of gentrification in American cities like Washington, DC, with discussion on parallel issues in Berlin, Germany. This conversation is related to overarching themes and movements represented in Markus Lüpertz.
An associate professor in the School of Public Affairs at American University, Dr. Hyra is an expert on processes of neighborhood change—with an emphasis on housing, urban politics, and race. He recently published his third book, Race, Class, and Politics in the Cappuccino City, an ethnographic investigation of the redevelopment of DC's Shaw/U Street neighborhood.
This discussion is part of a series of open conversations that further engage audiences on larger issues represented in the special exhibition. Modeled after town halls, these in-gallery conversations are facilitated by experts and thought leaders with experience addressing current socio-cultural and political movements or other topics related to themes found in the artwork.
The Phillips Collection is located at 1600 21st Street NW.