Phillips After 5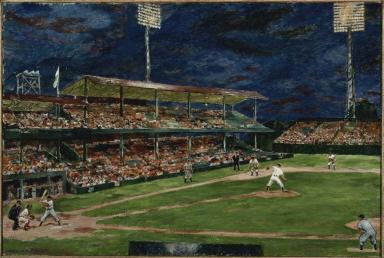 Phillips after 5 is a lively mix of art and entertainment, including live music, food, and cash bar, on the first Thursday of the month. Reservations are strongly advised for this popular event. Members always admitted free, no reservation needed.
First event of the season:
Summer in the City: The American '50s
June 5, 2014, 5:00-8:30 pm
Explore the wonders of the 1950s American city. Hear jazz of the era, sample classic American diner food from Shake Shack, and participate in a collaborative art and poetry project.
In collaboration with the DC Jazz Festival. Sample classic American burgers from Shake Shack. Sign up to receive e-news for a chance to win Cone Cards. While supplies last
For a complete schedule of events, visit Phillips after 5
The Phillips Collection is located at 1600 21st Street NW Tel: 202.387.2151