Pets are the sweetest things....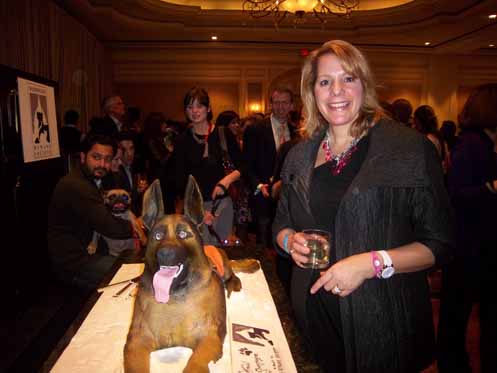 It was all bark and no bite on Tuesday evening as the prestigious and their pooches packed into the ballroom of The Ritz-Carlton, Washington, DC for the 10th annual Sugar & Champagne Affair hosted by Chef Todd and Ellen Kassoff Gray of Equinox restaurant. The event benefits The Washington Humane Society and honors their officers who are on the streets and in the classrooms every day of the year.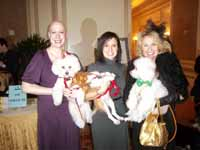 This year's delicious fete featured confections and savory entrees from Michel, Central Michel Richard, Marcel's, Restaurant Eve, The Source, Rogue 24, Bastille, Cuba Libré and Zentan, among many other area restaurants, along with samplings from several of the City's gourmet food trucks, including Red Hook Lobster, DC Slices, Capmac and DC Empanadas. Of course what would the sugar be without the aforementioned bubbly? Champagne from some of the finest producers flowed amidst the sweets made for canines and their companions alike.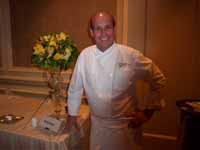 "It has been our pleasure to work year-round to ensure that Sugar & Champagne remains the year's best known and must-attend, pet-friendly foodie event," Ellen Gray said. Established in 2001 as a small fundraiser attended by about 50 people, it is now is a nationally known, signature event attracting participation by hundreds of guests, their pets and leading chefs, pastry chefs and restaurants.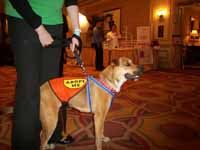 But it isn't all glasses clinking and sweet tooth satisfying. In the past year the Washington Humane Society's Field Service Officers came to the aid of thousands of needy animals in the District. Their staff of less than a dozen Officers responded to approximately 15,000 animal cruelty and control calls in 2010. These dedicated and hardworking men and women give abused animals a voice in our city. WHS honored these cruelty crusaders and their Humane Educators through this event, awarding honors and offering much deserved praise to these humane heroes.
Guests included the evening's emcee, FOX 5's Holly Morris, Fresh 94.7's Tommy McFly, Chris Brown of Quinn Gillespie, Microsoft's 'from Geek to Chic' Mark Drapeau, WTOP's Man About Town, Bob Madigan, CityShopGirl, Kelly Collis, Donna Donella of Booz Allen, CityGilrblog's Stef Woods, Fashion for Paws Executive Director Tara de Nicolas, Veterinary guru, Dr. Katy Nelson, The Examiner's Yeas and Nays team, Nikki Schwab and Katy Adams and many more of the city's most dog-friendly.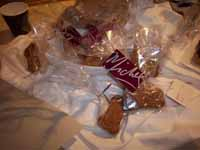 Every dollar raised at this event will benefit WHS Animal Control, Humane Law Enforcement, and Humane Education departments. The event also highlighted ther Humane Educators, who go into inner city schools to teach students to treat all animals with compassion and respect in order to help prevent animal cruelty in the future.
For further information and to donate to WHS, log into www.washhumane.org.