Peter Benchley Ocean Awards For Monaco's Prince Albert II & Sec. of State Kerry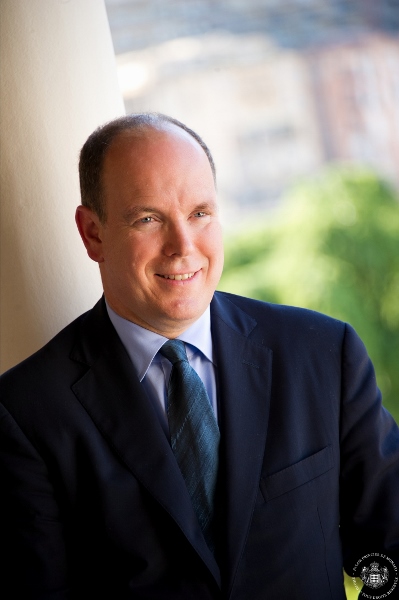 HSH Prince Albert II of Monaco and U.S. Secretary of State John F. Kerry will receive top honors at the 2015 Peter Benchley Ocean Awards ceremony on Thursday May 14 at the Carnegie Institution for Science in Washington DC. The world's preeminent ocean honors are named after the late author of "Jaws" and lifelong marine conservationist Peter Benchley.
The Awards program was co-founded by, Wendy Benchley, an ocean conservation and policy advocate, and David Helvarg, author and executive of Blue Frontier. Often referred to as the "Academy Awards" for the ocean, the Awards recognize excellence and achievement across a range of categories, including policy, science, media, youth and grassroots activism.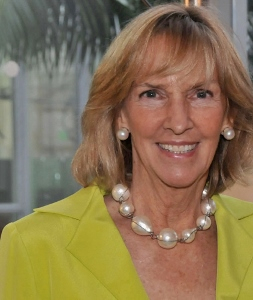 During the 8th annual awards ceremonies, HSH Prince Albert II will be presented with the Award for Excellence in National Stewardship.
In 2006, Prince Albert II established the Prince Albert II Foundation dedicated to protecting the environment. In 2009, the Prince participated in a scientific journey to Antarctica to follow several polar expeditions.
"Prince Albert has played a vital role in supporting scientific research expeditions and high level collaborations around the important issues of overfishing and climate change," said Mrs. Benchley. "He has advocated for protection of the high seas and promoted healthy ocean policies in many forums that influence decision-making on a global scale."
Prince Albert II also will participate in a leadership forum at the National Geographic headquarters on how the world's oceans and waterways will look in 2050. Other distinguished panelists include: Dr. Sylvia Earle, National Geographic Explorer-in-Residence; Admiral Peter Neffenger, Coast Guard Vice-Commandant, and Dr. Enric Sala, National Geographic Explorer-in-Residence. The forum from 1:30 pm to 3 pm, is free and open to the public.
Secretary Kerry's award will be for Excellence in Policy. Due to official business, Kerry will not personally be in attendance but sent a formal letter of acceptance.
"Our ocean is in trouble. We have to summon global cooperation so that we can take the steps necessary to protect our ocean for generations to come," Kerry has stated.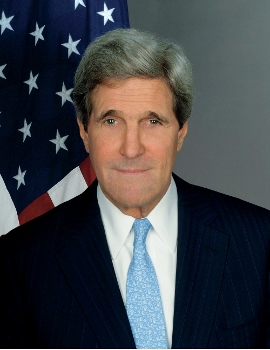 David Helvarg said: "As Secretary of State, John Kerry has taken extraordinary steps to advance the global effort to end illegal, unreported and unregulated fishing, and to encourage the President and other world leaders to expand marine protected areas."
The Peter Benchley Ocean Awards annual celebration is held biennially in Washington D.C. and San Francisco.
Award winners include:
· Dr. Daniel Pauly for Excellence in Science; considered a science rock star, he is the founder of 'Sea Around Us" project at the University of British Columbia.
· The Economist for Excellence in Media. In recent years, The Economist has dedicated a significant amount of its news coverage to the growing and varied challenges facing the world's oceans.
· Nainoa Thompson for Excellence in Exploration; president of the Polynesian Voyaging Society.
· Madison "Pip" Stewart, Christopher Benchley Youth Award; an activist since the age of 8, she has spent more than a decade protecting sharks in waters near her Australian home. She is the subject of an award-winning Smithsonian documentary, "Shark Girl."
· Todd Miller, for "Hero of the Seas," is founder of the North Carolina Coastal Federation, which works to enhance the environment and economy of the state's coastline.
· Dana Beach, for "Hero of the Seas," is founder of the South Carolina Coastal Conservation League which works to protect the state's beaches, marshes, pine savannahs and marine wildlife.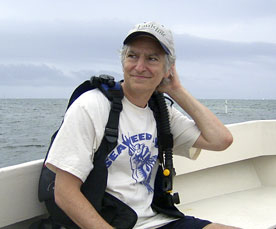 Winners are nominated by the ocean conservation community and chosen by the Benchley Awards Selection Committee, whose members include: Wendy Benchley; David Helvarg; Dr. Sylvia Earle, Mission Blue Founder and National Geographic Explorer-In-Residence; Dr. Nancy Knowlton, Smithsonian Institution; Dr. Jane Lubchenco, Marine Ecologist, former NOAA Administrator; Dr. Enric Sala, National Geographic Explorer-In-Residence; Dr. Greg Stone, Chief Ocean Scientist for Conservation International; and Jim Toomey, Syndicated Cartoonist and creator of 'Sherman's Lagoon.'
All media must apply for credentials. Request media credentials at jstaihar@comcast.net. Please state your name, affiliation and contact information. Phone: 202-797-7373; mobile 202-494-2490.
Additional information on the Peter Benchley Ocean Awards is available here.
Schedule of Peter Benchley Ocean Awards Events - May 14, 2015
1:30- 3:00pm: Ocean Leadership Forum
A leadership forum and panel discussion: "The Ocean in 2050" at National Geographic Grosvenor Auditorium, featuring Prince Albert II, Enric Sala, National Geographic Explorer in Residence, and Vice Admiral Peter Neffenger. This free event is open to the public. 1145 17th Street NW, Washington DC 20036
5 pm - 6 pm: VIP Reception
VIP Reception at The Carnegie Institution for Science, 1530 P Street, NW, Washington DC. 20005. Media credentials required.
6 pm - 7:30 pm: 8th Annual Peter Benchley Ocean Awards Ceremony
The Awards ceremony will be held in the auditorium of the Carnegie Institution for Science. Media must apply for credentials.
7:30- 10 pm: Peter Benchley Ocean Awards Dinner
The dinner celebration in the Carnegie Institution for Science, in the ballroom. This is a ticketed dinner. Media credentials required.
Blue Vision Summit- May 11-14 in Washington, DC
The Blue Vision Summit will be held in the days leading up to the Benchley Ocean awards. To draw attention to the Summit, there will be a big 90-foot inflatable blue whale (pictured here) set up near the U.S. Capitol. The Summit is an established forum that has helped increase outreach to grassroots marine conservation groups, coastal communities, recreational ocean users, maritime workers, coastal tribes, public health advocates, marine science centers, elected officials and other potential constituents and allies. Contact: David Helvarg, 202-491-6296 helvarg@bluefront.org