Personal Fitness Trainers Are For Everyone Today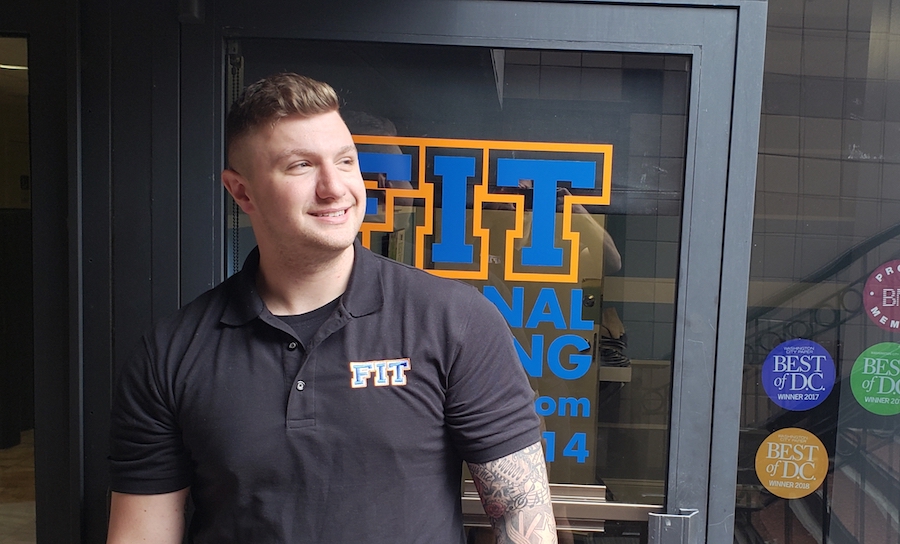 Today there is no age limit when it comes to hiring a personal trainer. Since I began training at FIT personal training gym nearly ten years ago it has been interesting to see how their clientele has grown and changed. In recent years it seems more older adults have begun training programs. We used to be called seniors but I like the older adult appellation better. FIT has clients from twenty-five to ninety-five all working to make their lives better.
Choosing a trainer is always personal. You need to find someone you can respect and who you get along with. It can be an intense and personal relationship. After all you are trusting them with your two most important possessions, your body and your health.
Every gym in the city now advertises personal trainers. One of the first things to ask any trainer is "what training do you have and what are your credentials"? You want a trainer who continues to grow and learn. Ten years ago when I first began using a trainer I didn't ask those questions and was lucky the gym I chose to go to had strict requirements for the trainers they hired. I learned Nildo Silva who I have trained with all this time had not only numerous certifications and education credentials but he went on to become a certified massage therapist with all the additional training that required. I learned the other trainers at FIT all had impressive credentials. Today when my schedule changes or my trainer can't make a session there is always someone else I can train with who I am confident will have me do the right things for my body. Part of the reason for that is FIT is only a training gym. That means it's only for people who want to work with a trainer. There are other gyms like that in the District FIT is the one I know. There are at most five to seven trainers working with clients at any one time and you get personal attention and also get to know the other trainers.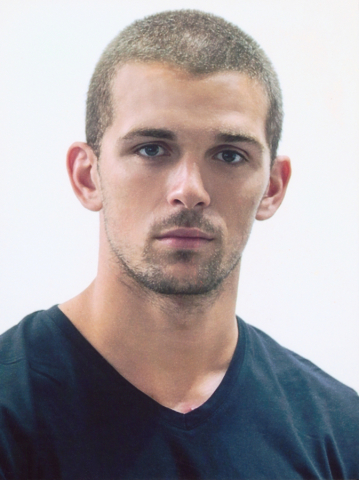 Over the years I have come to appreciate more what working with a trainer can mean for my health. When I first began years ago I went once a week and then went to another gym during the week on my own. As my body has changed, I have had knee replacements in both knees, I have come to appreciate how an incredibly well credentialed trainer can make a real difference. One who understands the body and muscle structure. My trainers worked with my physical therapist and then continued to help me after I stopped going to the PT. The trainers at FIT understand its more than building muscles and six-pacs, it's about the core and doing the kind of workouts that help with balance and everyday life. Being semi-retired I now see a trainer three days a week and use two different trainers. I still see Nildo but see Bradley Higgins on Fridays and he has been great.
Now that's not to say the trainers at FIT can't get help you get six-pac abs, most of them have them. Their clients include on-air TV personalities, politicians, high powered CEOs and young athletes along with older-adults like me. It's a fun place to spend time.
Recently FIT has added two new trainers, not only great guys but they have incredible credentials. One is Kosta Novaković. He is a Strength & Conditioning Coach/Rehab Specialist with a degree Degree/Professor of Sport & Physical Education from the University of Belgrade in Serbia. Throughout his degree program Kosta served as a teaching assistant. Chatting with him you realize he is a human encyclopedia of important research in strength and conditioning because of his voracious appetite for continuing his education and digesting volumes of academic journals in health and fitness. He has more than 4 years of experience in fitness training, athletic training, coaching, fitness instructing, and rehabilitation. His experience and education in fitness and human anatomy contribute to his deep and personal understanding of body alignment and movement compensations, awareness of how muscles work in tandem, and how to recognize an individual's current state of fitness and program the appropriate approach/program. In addition to helping clients with wide-ranging goals, Kosta is a great match for clients who come to him with joint pain, arthritis, movement dysfunction and can help them with pain relief and movement mechanics through proper assessment and proper training prescriptions. If you talk with him ask him about his rowing. He was on the Serbian National Rowing Team, representing Serbia in the European Championships.
The other new trainer is Josh Mansfield, a US Army Veteran. He graduated from Kent State University, Kent, Ohio, with a Bachelor of Science degree in Exercise Science and a Minor in Sports Medicine. After college he did extensive clinical and medical internships in Cardiac Rehab as well as Exercise and Physical Therapy with the Cleveland Clinic's Main Cardiac Campus in Cleveland, Ohio, treating patients with multiple diagnoses. Josh has also been a Certified Personal Trainer and Certified Group Exercise Instructor for the past 5 years and has trained various age groups and fitness levels with a focus in injury prevention as well as post physical therapy rehab and strengthening. Josh has also been a body building and power lifting competitor and coach for several years training athletes to the top of their sport. Josh is also a physical training NCO for the Army reserves.
*/
So yes while FIT is the gym I know, and Mike Everts the owner is always willing to talk about personal training; wherever you go to find a trainer make sure they know what they are doing. Everyone should think about starting with a personal fitness trainer. It can make a huge difference in your life as it has in mine.