Permit Needed to Resume Work on Damaged Wisconsin Avenue Buildings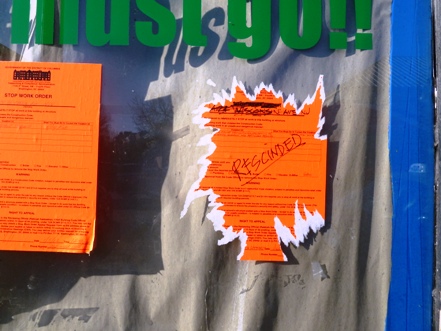 As we reported last Thursday, work at 1424 Wisconsin Avenue has been halted. On January 5, D.C.'s Department of Consumer and Regulatory Affairs (DCRA) issued a stop work order because work was being performed without a building permit.
On January 9, inspectors from the D.C. Historic Preservation Office issued their own cease work order when it appeared structural work to the building's façade had also been attempted. That was proven not to be the case, and the DCPL stop work order has since been rescinded. The building collapsed on Thanksgiving Day.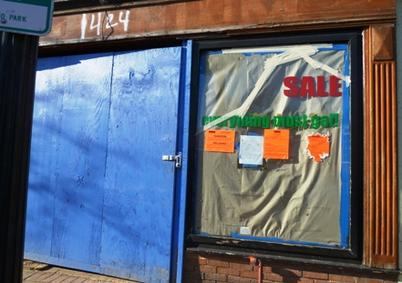 "The initial assessment is that over-excavation of footings at 1424 Wisconsin caused them to give way, and the structural wall came down. There's a need to abate the structural damage." This, according to Helder Gil, DCRA spokesperson and legislative affairs specialist.
Both adjoining buildings (1422 and 1426) have also suffered structural damage. Work will resume when the owners comes forward, and a valid building permit can be issued.