Peacock Cafe Hosts Royal Wedding Benefit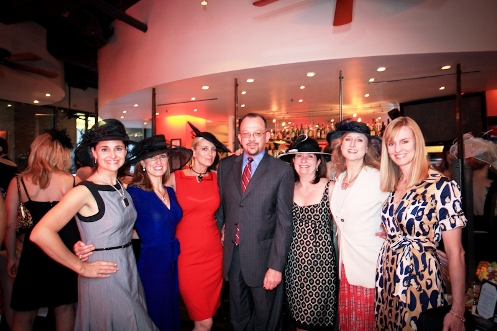 by Katherine Hoffman
The nuptials may have been across the pond, but hats off to Georgetowners for supporting a wonderful cause in high style. Last Wednesday evening, co-owners Maziar and Shahab Farivar, opened the doors to The Peacock Cafe to host Prelude to the Royal Wedding.
At the event, guests toasted this morning's British union with the Queen's favorite champagne, Pimm's cocktails, and delectable hors d'oeuvres (mini sandwiches of cucumber/herb cream cheese, British Smoked Salmon with citrus cream, Shrimp cocktail, wild mushroom and goat cheese with white truffle oil, grilled Tenderloin skewers with spicy aioli dip, Tuna tartar with seaweed salad . . .) created by Peacock's chef Maziar Farivar.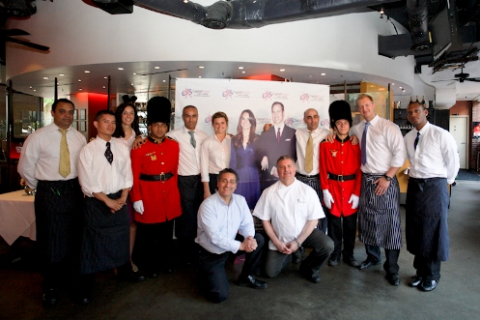 The event raised funds for Capital Breast Care Center (CBCC), an organization that offers comprehensive breast cancer screening services for D.C. area women of all economic levels. The CBCC is a community initiative of Georgetown Lombardi Comprehensive Cancer Center.
Prelude was the brainchild of TTR Sotheby's International Realty's Jennifer Harlow. A survivor of breast cancer herself, Harlow is a member of the Young Professionals Advisory Association who also supported this charitable event.
With their best British attire and festive royal hats, DC notables included local couture designer, Elizabeth St. John, Micky Farivar, publicist, DC ABA Agency and Don Patron, philanthropist/artist.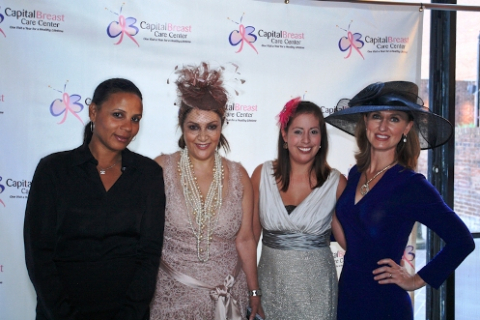 Michelle Fenty, President of the CBCC Advisory Board, spoke to the merry crowd with grace, creating quite a buzz with eloquence and style! Walter Grio, DC based photographer and founder of SHOOT FOR CHANGE, was once again donating his services for a charitable cause; He brought a life-size cut-out of the royal couple so that all who desired, could have their very own portrait with the future king and queen.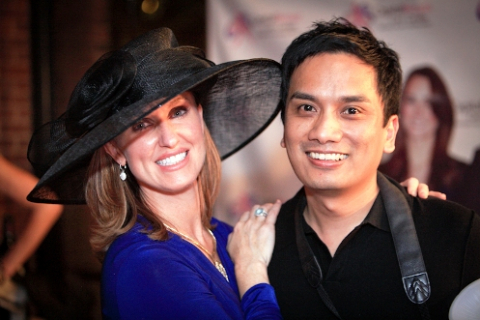 This first-time event sold out within days. A well-planned evening enjoyed by all!