Calendar
|
October 26, 2021
|
The Peabody Room's Collection of Georgetown Art
While the Peabody Room is not home to a real dog, it has one that has been rendered in oil paint. "Mrs.Joy Blair and Valentine" was painted in 2012 by Nicole Bourgea and donated to the Peabody Room's Georgetownian Art Collection by Mrs. Blair, a Georgetown resident of 60+ years.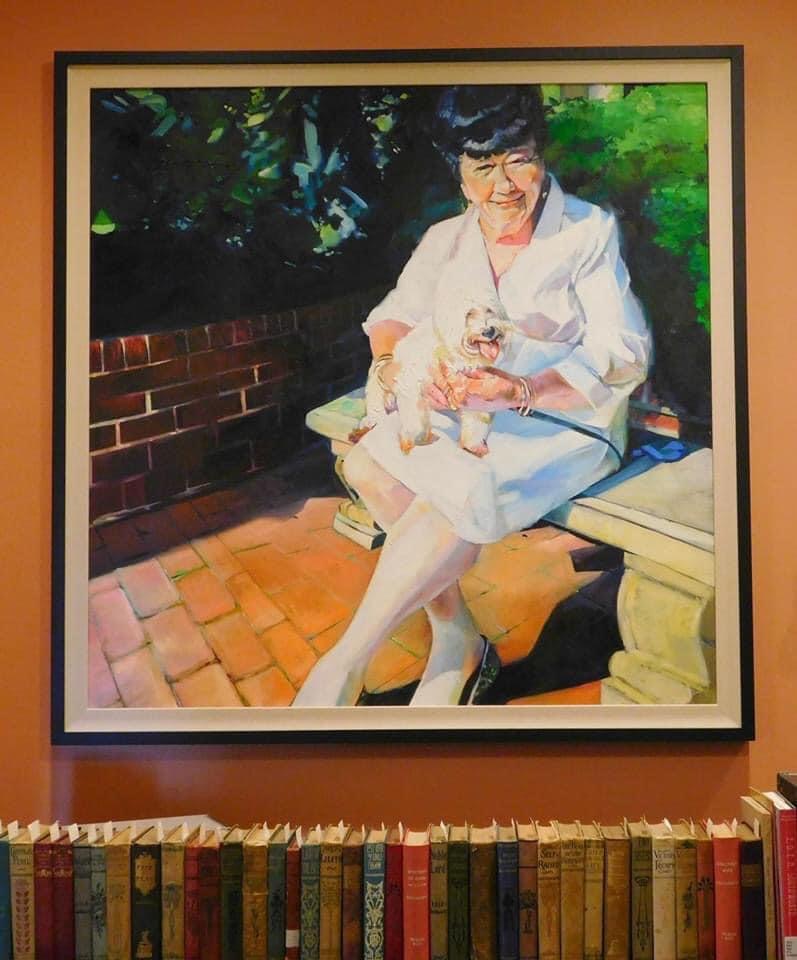 Enjoy a free Landmark Lecture: The Peabody Room Collection: Three Centuries of Georgetown Art on November 16, 2021
from 6:30 pm - 8:00 pm.
Since 1935, the Georgetown Neighborhood Library's Peabody Room has served as a repository of books, photographs, maps, manuscripts, newspapers, artifacts, and artworks that document the 270-year history of Georgetown, the oldest neighborhood in the District of Columbia.
Join the Peabody Room's Special Collections Librarian Jerry A. McCoy on a tour of  artworks depicting the community's residents and landscapes, and hear the stories behind them.
You will be sent a link to ZOOM with instructions, meeting ID and password via email one day before the event.
Register here.