'Paws' to support the cause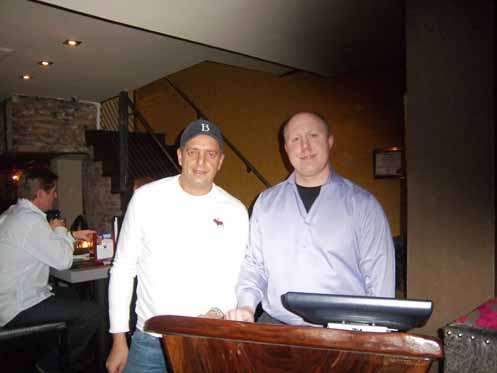 Sunday night was a great night for Cheeseheads. That's great for those in the frozen tundra. As for me, I am a city dweller. If I walked down the street with a yellow wedge on my head, bad things could happen. Moreover, I do not need anything to augment my allure to rats, thank you.
OK..so I'll admit to being a little bitter. Full disclosure. I'm from Pennsylvania. I'm actually a die-hard Eagles fan (sorry, Redskins), but this time of year, I'm probably safer going with my favorite AFC team—the Steelers. I like the Steelers. I LOVE the Steelers—especially when they are in the Super Bowl…because that's the kind of fan I am. I can hedge my bets from time to time, and my state is lucky enough to have two teams from which to choose. It was a good game. But better, this season, it was for a cause—at least at Thunder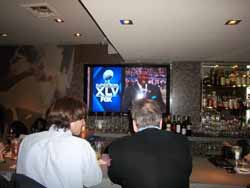 on M Street.
Another full disclosure: Under the direction of executive director Tara di Nicolas, I am co-chairing the Fashion For Paws Runway Show committee with Fresh 94.7's Tommy McFly this year. Am I going to carry the banner in this forum? You bet!! Thanks to Thunder this year, with their numerous huge HD TVs, a group of friends and families filled the bar and restaurant, turning out to cheer on their favorite teams to benefit F4P—hundreds of dollars were donated during the game from revelers who joined the party to gather for that cause.
F4P, which will take place on April 9th this year at the National Building Museum, benefits the Washington Humane Society (WHS). Georgetown Cupcake will feature signature cakes on sale with proceeds being donated to this cause; the Daily Dish in Silver Spring is donating 10% of all food and drink from now until April 1 for anyone that mentions Fashion For Paws at their restaurant or makes reservations through OpenTable noting this; you will likely see friends and acquaintances hosting events to raise funds for this cause.
Fashion for Paws (F4P) began in 2007 with the first spring Runway Show. In the fall of 2009 building off of the brand already created through the annual spring Runway Show, Fashion for Paws launched into a year round program, raising funds all year through an array of themed fringe events, product merchandising, corporate sponsorships, individual gifts, and social marketing/new media, in addition to the annual Runway Show based in Washington, DC.
In just its first 4 years, the annual Fashion for Paws Spring Runway Show has been a smashing success, selling more than 1000 tickets each year, raising more than $1 million.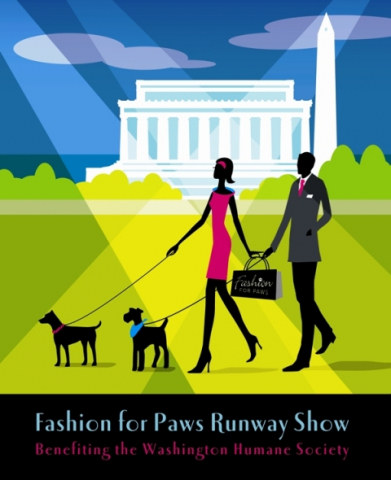 This year, the goal is to raise nearly $500,000 from the Runway Show alone.
WHS operates two shelter locations; our private shelter at 7319 Georgia Avenue, as well as the District of Columbia Animal Care and Control Facility (under contract by the Department of Health) at 1201 New York Avenue. In addition to the two animal shelters, WHS operates a low-cost, high-volume spay and neuter facility. The National Capital Area Spay & Neuter Center serves the entire Washington, DC metro area and is located at 1001 L Street, NE, in the heart of Capitol Hill. WHS also has a new animal training facility called the Behavior and Learning Center, located at 7315 Georgia Avenue, NW. They also offer educational programs.
So under the guise of being the ultimate football fan, I can remind you that there are thousands of homeless and abused pets out there. It doesn't take a Lombardi Trophy to help them. It takes your compassion and your support. I urge you to support your favorite F4P 'model' by purchasing a ticket or table, or to offer a donation. Simply click on http://whsdc.convio.net/site/TR/RunwayShow/FashionforPaws?fr_id=1130&pg=entry or log into www.washhumane.org/F4P.
My pets, all adopted, thank you. So do thousands of our loyal furry friends out there who cannot fend for themselves—they rely on you.