Patti LuPone at the Harman Theatre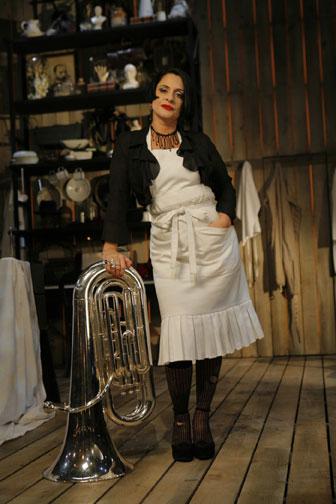 On Monday evening Michael Kahn, Artistic Director of the Shakespeare Theatre, did one of his famous interviews. This time it was with Diva Patti LuPone. It was a fun evening in the theatre.
Very few people do this kind of a one-on-one interview better than Kahn. He has a great way of bringing out the best in people and getting them to talk. But in LuPone's case it was easy. Michael didn't even get to finish his question before she was off and running with an answer and her answers were frank and often funny.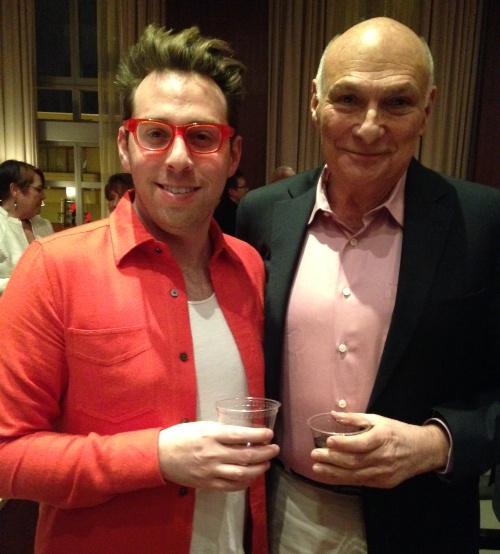 LuPone was a student of Kahn's at Julliard in 1968. She is a graduate of the first class of the Drama Division at the school and went on to become a founding member of John Houseman's The Acting Company. She likes to remind people that she is a classically trained actor and suggested that we need more of them today and less focus on the Kim Kardashians of the world. We clearly know what she doesn't like and that includes what Michael Bloomberg has done to Times Square. She riffed on her inability to get out of the theatre last New Year's Eve because the streets were blocked off for the mass New Year's Eve celebration in Times Square. She even complained that police in New York no longer give deference to actors. She was asked what role she ever took that she regretted and she said none. I expected her to say the lead in Sunset Boulevard from which she was let go early in the London production. She did tell us she took much of her wardrobe with her from that show when she left.
In reality ever since I saw her in Evita on Broadway back in the 1970s I think of Patti LuPone as a star. She jokingly admitted to being in many flops but the successes have been incredible. She was an amazing Mama Rose in Gypsy and has received numerous Tony nominations including for Anything Goes and Sweeny Todd, and the Tony award for her role as Evita. She has won a number of Drama Desk Awards and many forget she was Fantine in the original production of Les Miserables for which she won an Olivier award.
There was a reception for her after the interview but she didn't stay too long and was picture shy. She is in D.C. for An Evening with Patti LuPone and Mandy Patinkin at the Kennedy Center now through February 23rd. She and Patinkin first met when co-starring in Evita.
One of the interesting people at the reception was Director Alan Paul who just won his first Helen Hayes award nomination for his direction of A Funny Thing Happened on the Way to the Forum at the Shakespeare Theatre. He will be directing Man of LaMancha next season.
A night at the Shakespeare Theatre is always worthwhile.