Pastry Chef Peter Brett is My Choice for a RAMMY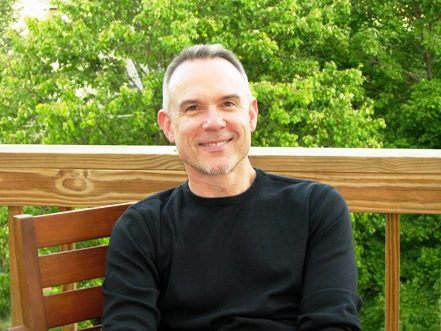 All my friends know I would pass on the main course if I could start a meal with dessert. But alas diet often precludes that. That makes it all the more important that when I do have dessert it has to be special. And special is what you get from Chef Peter Brett at the Blue Duck Tavern at the Park Hyatt Washington. Chef Brett is nominated for a Restaurant Association of Metropolitan Washington RAMMY award.
Chef Brett combines a love of art with his passion for baking. He serves in a duel role as both the Pastry Chef for Blue Duck Tavern and catering at the hotel. When I asked about this he talked about enjoying the chance to create his memorable desserts for both an upscale urban tavern and a high end boutique hotel. He said of the desserts he likes to create, "I love the challenge of combining seasonal, local ingredients with classic techniques. The old recipes are so good, and have stood the test of time. It is great fun putting a new spin on an old American favorite."
He trained with the best being a graduate of Boston University's School of Fine Arts and L'Academie de Cuisine's Pastry Arts Program, where he studied under White House Pastry Chef Roland Mesnier. He has twice created special desserts for the James Beard House in New York City.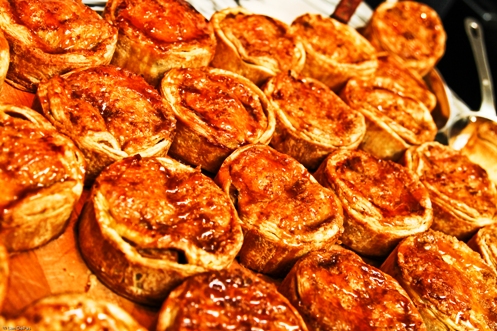 Chef Brettis well known in the Washington, having created memorable wedding cakes and desserts for venues such as the Corcoran Gallery of Art, The Willard Hotel, and Wolfgang Puck's The Source. He has been recognized for his work numerous times including being named Manager of the Year by the Hotel Association of Washington in 2003, and nominated for Pastry Chef of the Year by the Restaurant Association of Metropolitan Washington in 2004.
The art of dessert is more than just taste, it takes creativity. His work has been featured in Pastry Art & Design Magazine, the Washington Post Magazine, Chocolatier Magazine, Washingtonian Magazine, Food Arts Magazine, I Do Magazine, and several Time-Life Books. One of his wedding cakes is actually featured on the 2012 United States Postal Service Wedding stamp.
His philosophy of dessert is to combine seasonal ingredients with careful technique. He aims for three to four flavors and textures on the plate, balancing sweet and tart, warm andcool, crunchy and creamy. "I like to complement flavors and textures, such as a warm chocolate cake with roasted banana ice cream and peanut brittle garnish, or I take the same flavor or ingredient and highlight it several different ways, such as fresh raspberries on a raspberry curd tart with raspberry sorbet. Flavor and texture are the starting points for me. The presentation is driven by the dessert."
For those who want to try a Chef Brett specialty at home he suggests his CLASSIC BISTRO POT DE CRÈME.
For six 4-oz servings you need;
8 oz semisweet chocolate, 6 egg yolks, 2 cups heavy cream, 1/4 cup granulated sugar and 1 t vanilla extract. Chop the chocolate into rough 1/2 inch pieces, or use good quality chocolate chips. Place the chocolate in a small bowl and set aside. Separate the eggs and place the yolks in another small bowl. You can freeze the whites for another use. Heat the cream and sugar in a small saucepan on medium heat until tiny bubbles appear at the edge of the pan. Gradually whisk half the hot cream into the yolks. Pour the yolk mixture back into the pan with the rest of the hot cream, stirring constantly over medium-low heat, cook until thickened and steaming, a minute or two. Do not boil.
Immediately pour the hot mixture over the chocolate. Stir until the chocolate melts, and stir in the vanilla. Pass the mixture through a fine mesh strainer into a small pitcher or quart glass measuring cup. Divide evenly among six ramekins and chill two hours or more. Best served the day it is made.