The Party Rolled On At Cafe Milano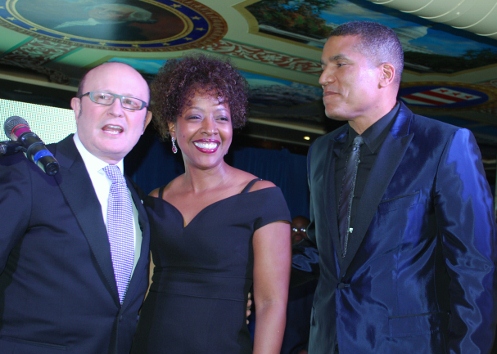 Cafe Milano's fȇtes continued Monday night and into the morning as inaugural celebrants toasted at a party hosted by Mrs. Gina F. Adams, senior vice president of government affairs for Federal Express Corp, Robert L. Johnson, founder and chair of The RLJ Companies, and restaurant owner Franco Nuschese.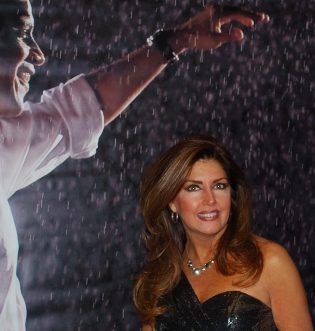 "Earlier today, we heard President Obama's soaring words of inspiration," said Nuschese in brief remarks. "We now look hopefully for the most strident of the election rhetoric to fade and for all of our leaders of both parties to join in maximizing the greatness and opportunities of our country."
In her talk, Mrs. Adams gave praise and encouragement to the President, wishing him great success in his second term.
Although he was a party sponsor, Johnson was not able to attend.
Large and impressive carved ice sculptures of the White House, the Presidential Seal and the FedExp logo decorated the restaurant. A large poster-like photograph of the President dominated the main wall.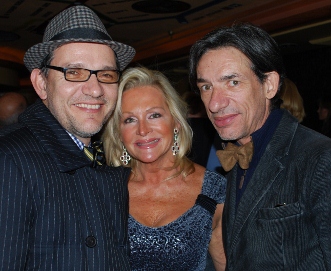 In addition to the early crowd, others dropped by Cafe Milano after midnight to dance, share the banquet feast of pastas, lobster, smoked salmon, roast beef, lamb, shrimp and Italian pastries, and to generally continue the non-stop celebration following the official balls.
Attendees included Septime Webre, artistic diretor of the Washington Ballet; Deborah S. Sigmund, founder and director of Innocents at Risk; and Barbara B. Lang, president & CEO of the DC Chamber of Commerce.