Party Like It's 1810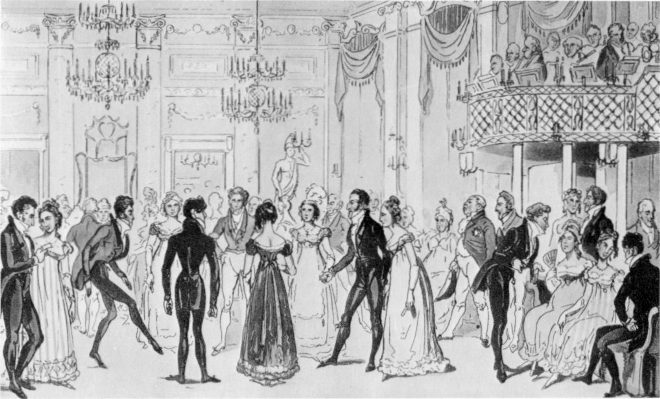 Dumbarton House is hosting a Sparkling Spring Ball on Saturday, April 2nd, 2016, from 7:30 pm - 10:30 pm.
Be transported to the Regency Era and party like Jane Austen! Say goodbye to the worries of the modern world and enjoy traditional country dances like those practiced by your favorite Jane Austen heroines. Take a turn around the dance floor, and enjoy the live music, elegant ballroom, drinks and refreshments. Come in period costume or after-five attire to celebrate the beginning of spring. Tickets range in price from $22.50 - $55. Ticket information available here.
Dance Mistress: Susan Taylor
Musicians: Karen Ashbrook, Andrea Hoag & Paul Oorts
Are you interesting in the Ball but don't know the dances? Are you looking for an opportunitiy to practice before the big night? English Country Dance is here to help! ECD is hosting a series of teaching sessions to help you prepare for the Ball. These sessions will take place on March 17, 24, and 31 from 7-9 p.m. The cost is $10 per session or $25 for all three. Click here to sign up!
Dumbarton House is located at 2715 Q Street in Georgetown.