Paris On My Mind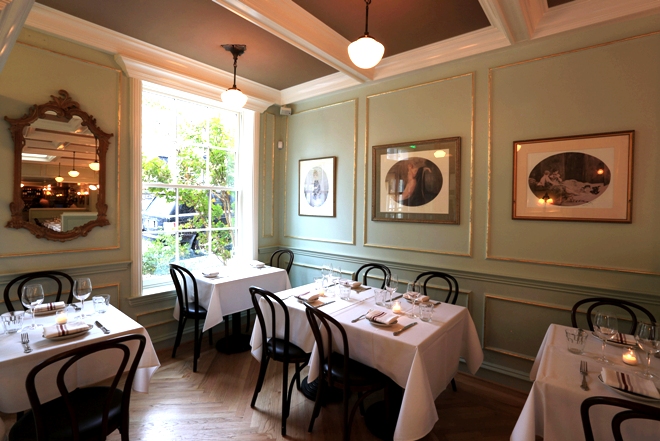 On the few delicious weekends that my husband and I get to spend in DC, we have a pretty set routine. Run the bridge loop. Go to SoulCycle. Stop by the Apple store to see the new gadgets. And eat at our favorite places, usually at the bar. These include Thunder Burger, TownHall, Black Salt, Rasika West End, Morton's, and of course Peacock Café.
Last night, we decided to go out of our comfort zone and try one of the three new Georgetown restaurants recently written up in DC Modern Luxury Magazine – Chez Billy Sud. I have always loved the space this restaurant occupies, previously home of Café LaRuche. The bar area is so intimate and the side patio lovely – but what I love the most is that once inside the main dining room, I really feel like I could be in the Saint Germain neighborhood in Paris.
I have to say that we will have to add this to our list of favorite Georgetown places – I already can't wait to go back – perhaps for brunch. The highlight of the evening were my Kir Royal, made perfectly and served in a champagne coupe glass instead of the usual flute, and the appetizers. I still can't decide what was better: the smoked bluefish rillettes, perfectly fishy yet not too chunky, made smoother even by the crème freche, or the chicken liver torchon, which had the perfect balance of liver and Armagnac.
We chose the duck confit and the "semoules" as our main courses, which were both delightful – flavorful, delicisouly-prepared, yet not too heavy (which is always a concern of mine with French cuisine).
While a true French dinner must end with dessert, we had to pass this time – although I eyed the Plat de Fromage the couple at the table next to use was having.
Chez Billy Sud, we will be back. And now I have Paris on my mind …