Papa-Razzi Closes Its Doors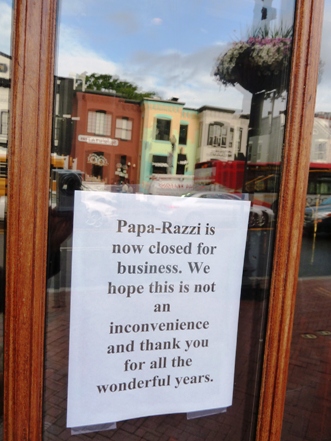 Georgeotwn's Papa-Razzi restaurant (the chain has 10 other U.S. locations) has closed its doors. Monday afternoon, employees were seen on the sidewalk in front of the entrance at 1064-66 Wisconsin Avenue. Doors locked, signs in the windows thanking patrons for "all the wonderful years."
A popular spot for tourists and residents alike, Papa-Razzi served authentic Italian dishes in a comfortable, spacious two-level restaurant with an outdoor patio.
Word has it the building was sold.