Palermo Art Scene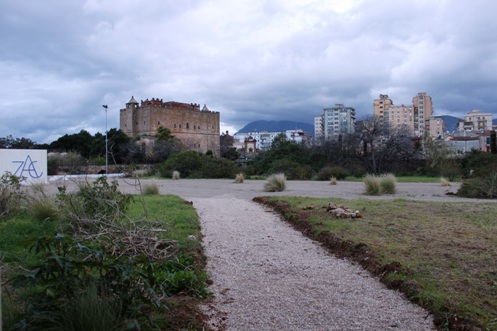 As I mentioned in my last article, I was very exited about the opening of the first Palermo International Biennial. Well, I visited it and I can't hide my disappointment. I was expecting a serious International contemporary art event, hosted by a respected organization with knowledge of museography and exhibit design. And of course, an event with interesting and well-curated content. Sadly, I didn't find any of those things.
Approximately, 800 artists were selected with from one to five of their works represented. You do the math. Or not. Suffice it to say there were a large number paintings and sculptures exhibited in one of three different locations. The works of art were hoarded together in a disappointing visual hodge-podge. In the international section, there was no way of even knowing the artists' country of origin; simply you had to guess that they weren't Italian because of the names! There were no tags telling the visitors where he/she came from.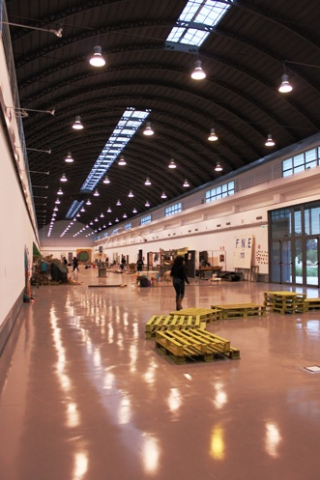 I could go on and on about specific examples of the Biennial's poor contents , but I won't bore you. One thing I can tell you for sure is that at least half of the works exhibited at Palermo's Biennial shouldn't have been shown in the first place. Of course there were some talented artists among this curatorial mess, but unfortunately their talents were overshadowed by the vast number of inferior works showcased during a highly disorgnaized one-month marathon.
Sicily has a significant number of art critics, curators and art historians. There are many professionals in our art community who work seriously to give the public access to a high level of art collected from a vast, complicated and versatile world of antique, modern and contemporary exchanges and exhibitions.
A biennial is a good place to discuss cultural diversity. It can be a fertile field from which to sow tolerance and common respect and to find an alternative way for nations to communicate. And certainly Palermo is a great place to start this dialogue because of its history and geographical location. It's a pity see how a potentially wonderful idea was used for personal purposes by the wrong people. I do believe that it was a real missed opportunity for Sicily to enter the international contemporary art circuit.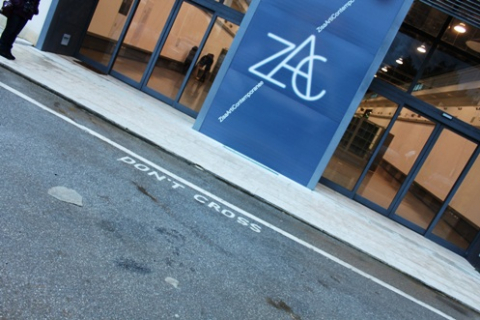 Since it is politically correct for me to denounce local mediocrity, it's also ok for me to applaud a new project called Zisa Contemporary Art Zone(ZAC ), promoted by Palermo's Municipality.
ZAC is a 2,000-square meter hangar devoted to contemporary arts. Pavilion 19 was designed in the 90s to be Palermo's Contemporary Art Museum but unfortunately it never opened to the public. It is located inside the Zisa's Cultural Complex (a 55,000- square meter complex of industrial archeology in the heart of the Zisa, a densely populated and working-class neighborhood of Palermo). The complex was rehabilitated and destined to be the center of Palermo cultural life in the 90s, then abandoned by the former city administration and, apparently, redeemed by the current one.
So, ZAC (the Z stands for both Zisa and Zone) is a "non-museum", a space where today's emerging and well-known artists can share their ways of re-imagining art with the public. The first project is a three-month lab where 60 young Sicilian artists were given the opportunity to fill this huge exhibition space with their works, on one condition: that they use all recycled material they could find inside Zisa's Cultural Complex. In March, after three months of work, the artists will exhibit their art.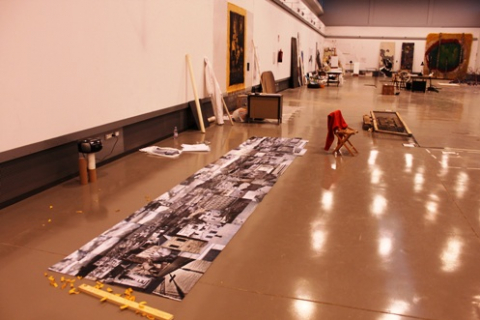 At 6:00 pm as visitors start to arrive, the work-in-progress, creative experience will become an open space arena, in which artists and visitors exchange their experiences. Even now, people come to look around the place and inquire about the whole artistic process. I'm one of them. Every Friday, my daughters take French classes at the French Cultural Institute. It's located inside the Zisa's Complex, so every week I go and check on the artists, I talk with them, I look at their work. It's a real pleasure!
It's a great initiative, a sort of small Palais de Tokyo. I love it so far. It's an effective way to make contemporary arts move closer to people. But, I guess that what I like the most is the fact that no grandiloquent institution is presenting this experiment. The results of this six-month exchange betweens the city and the artists will be a lesson in allowing Palermo to spread genuine artistic fervor.