Package thief caught by Burleith resident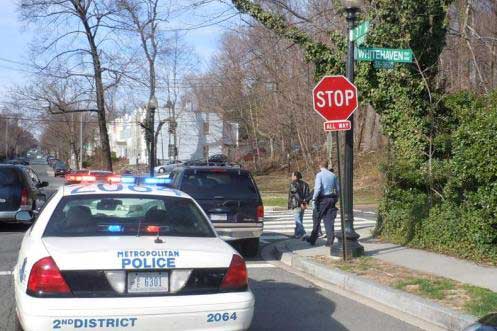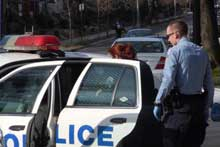 At about 4:15 Thursday afternoon, Tom Strike, an 11-year resident of Burleith with his wife, Sarah, two dogs and three kids, was driving on 37th Street at Whitehaven Parkway, NW, when he almost hit a pedestrian walking in the street, not paying attention.
There was something about the guy--his dress, not paying attention, the way he was acting--that led Strike to turn around and watch. The guy walked along 37th Street and went up to a house, picked up a package that had been dropped-off and walked away with it.
Strike at this point got out of his car and as he followed the guy, yelled at him: "Is that your package, sir?" Reacting with apparent surprise, the guy threw the package at Strike and ran. Strike, who is 6 foot-6, and 220 lbs, tackled the guy to the ground and, as he held him, called out for someone to dial 911.
MPD Officer Nicholas Cook and his partner, responded to the flood of calls, pulled up and quickly made the arrest. At about the same time, the owner of the package showed up to exclaim: "it's mine" and thank Strike for his quick-acting response that thwarted the theft of an expensive purse.