Over the River: Capitol File's power play at Turnberry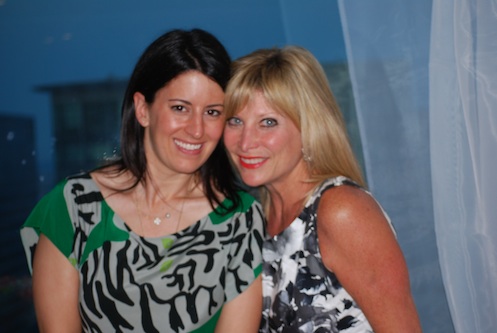 Capitol File magazine had some of the influential and powerful scampering across the Potomac for its "2011 Power List" party at the luxury high-rise Turnberry Tower in Rosslyn Wednesday night. The blue 26-story condo building is a place where residents can see Georgetown's lighted freckles without a spy glass.
Some notables have ever-so elaborate digs there.
For this "intimate celebration" of Cap File's list of "gatekeepers, influencers and movers," there was complimentary valet -- of course dahhlin' -- for the 200 or so attendees at an event hosted by publisher Sarah Schaffer. Entertainment powerhouse Robert Redford's picture is the cover shot.
The editors explained their "Power List of Influencers to Watch" 30 picks this way:
"… those traditional lists, and the usual names that appear on them, somehow fail to adequately reflect whom the gatekeepers, influencers and movers really are. They fail to fully reflect the individuals who –- by their power and influence — make Washington, well, Washington…Capitol File presents a roster of those who meet this more elusive definition of power."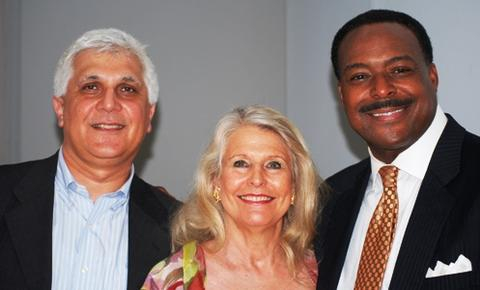 So who made the cut?
ABC News' Jake Tapper; student loan businesswoman and philanthropist Catherine Reynolds, House Speaker John Boehner, House Majority Leader Eric Cantor, Daily Beast founder Tina Brown, D.C. Police Chief Cathy Lanier, General Electric CEO Jeffrey Immelt, Michelle Obama's stylist Meredith Koop and chief of staff Tina Tchen, Huffington Post founder Arianna Huffington, the LivingSocial guys (Val Aleksenko, Eddie Frederick, Tim O'Shaughnessy and Aaron Batalion), Komi restaurant owner Johnny Monis, New Media Strategies Founder & CEO Pete Snyder, New York Times reporter Mark Leibovich, White House Press Secretary and Palisades resident Jay Carney, Atlantic Media Company's VP of corporate and strategic communications Linda Douglass, and Meet the Press's Executive Producer Betsy Fischer, Washington Wizard John Wall, speechwriter Ben Rhodes, Bipartisan Policy Center President Jason Grumet, strategist and superhostess Juleanna Glover, Washington Ballet dancer Sona Kharatian, Council of Economic Advisers member Cecilia Rouse, Center for American Progress COO Neera Tanden, RNC Chairman Reince Priebus, and Earthecho International CEO Philippe Cousteau.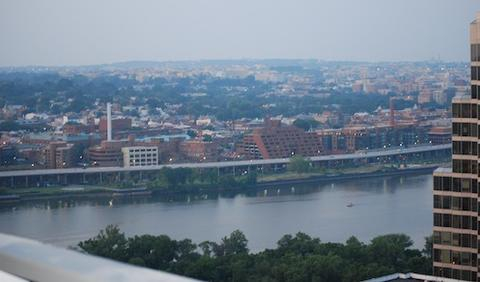 Speaking of Power + High Finances, Turnberry Tower is where Barbara Allbritton, executive VP of Allbritton Communications Co., and wife of Joe Allbritton, just bought a three-bedroom unit for $2.4 million, with a 518-foot balcony, according to the Washington Business Journal.
Marvin Bush, the youngest son of George H.W. Bush and brother of George W. Bush, plunked down $2.5 million for a three-bedroom condo last year.
Not invited? Try this: a low-life culprit pinched the invitation from our postal box on the porch.